Urbanogram Journal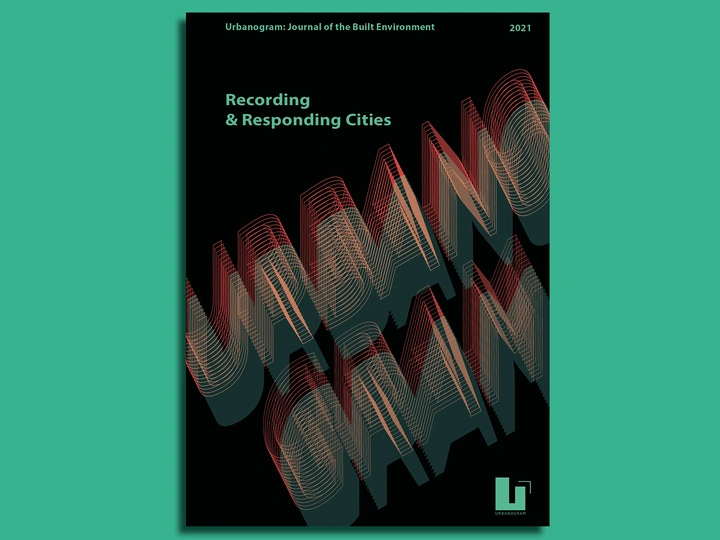 An architectural platform to share and challenge different visions on the built environment, uniquely sited within its historic continuum.
---
Urbanogram Journal
London, UK
Links
Team members
Fanny Ciufo
Stefan Gruber
Longhua Gu
Neha Fatima Inayat
Lei Jiao
Cassandra Osterman
Lavenya Parthasarathy
Sophie Schrattenecker
Xin Zheng
Field of work
Architecture, Design, Research
Project category
Raising awareness
Project submitted
2022
Our cohort of Bartlett alumni (2017/2018), before re-uniting to create this journal, first came together in the studio. Some were research-driven, others practice-driven. We were making, tinkering, exploring, pattern-finding, unearthing, and scrutinizing the built form of cities within a continuum of past-present-future. We are still pursuing these same areas of inquiry with the desire of creating a platform to share and enrich our studies through Urbanogram Journal.
---
Urbanogram: Journal of the Built Environment is a unique project, promoting architects and academics to publish their research, and providing a virtual studio to connect one-to-one. As members and founders of this communication platform of international exchange we see our responsibility in raising awareness for global environmental building issues by considering the world as an interconnected ecosystem without boundaries.
The annual publication focuses on collecting projects, ideas, and original solutions to pressing questions. It encourages different points of view by challenging history and technology, tradition and innovation and looks at the historic built environment as a resource for inspiration rather than a problem. At the same time, the journal explores the field of tension between urbanism and an increasingly globalised world, where urban landscapes epitomise cultural diversity in sheer infinite ways.
Initiated by seven professionals after graduating from the Bartlett School of Architecture in London, Urbanogram developed as a think tank in the form of a journal. It has always been cooperating with the institute, Prof E. Denison, to provide graduates with the opportunity of publishing.

The first issue "Recording and Responding Cities" (2021) reflected on urbanity, the spatial perception of the Covid-19 pandemic, the sustainable reuse of concrete rooftops in Rotterdam, and the art of communal living in times of shortage of materials. The second issue (October 2022) is focusing on "Ghost Dimensions", the invisible layers in urban built forms, including articles reconsidering the forgotten modern ruins in Rome or reflecting the disappearance of wetlands in Chennai with a strong impact on the ecosystem of the region. In our third issue (2023) we will further explore environmental crises by inviting contributors from all parts of the world to participate with innovative solutions and critical analyses from their respective cultural vantage points.