What if architecture bloomed?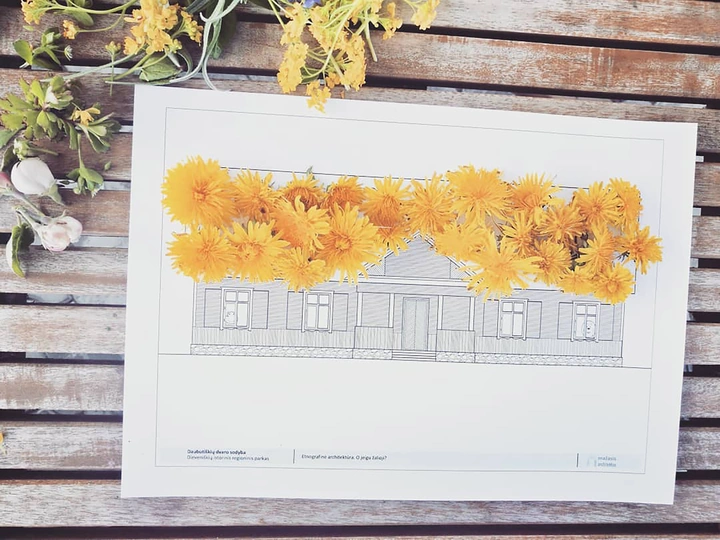 Architectural workshop for kids to learn about sustainable architecture, ecology, to explore the environment and understand the importance of nature.
---
"Mazasis architektas"
Kaunas, Lithuania.
Links
Team members
Egle Januskiene
Field of work
Architecture, Urban planning, Landscape architecture
Project category
Raising awareness
Project submitted
2022
I am architect, immovable cultural heritage protection specialist, non-formal education teacher, creator of "Mazasis architektas" ("Little architect"). I conduct educations for children on architectural topics – to help them to be acquainted about the world, our environment, people, themselves, and mainly about architecture. I have published two books for children about modernism architecture in Kaunas.
---
The earth and its nature require our care, so more and more attention is being paid to stop the negative changes of climate change. Architects also contribute to environmental damage reducing by creating ecological green buildings. Such buildings with sustainable solutions reduce energy demand and protect the environment. The workshop "If architecture bloomed?" are intended for children, young people - during it, in the form of a game, they explore the features and principles of sustainable architecture, their environment. They look for possibilities of its arrangement and adaptation according to the principles of sustainable architecture, make drawings, models. In this workshop children are invited to take a critical look at existing buildings - what if they bloom? What would green architecture do for us as residents, and what for birds, beetles and the entire urban ecosystem? The workshop also offers a creative look at old buildings, how they affect people and their emotions, and how this can change if the building becomes green. During the workshop, playful experience and practical education are combined, creativity, problem-solving skills, and the ability to research are developed. By creating, building, and getting involved in the creative process, children can feel like architects and thus become familiar with the processes taking place in architecture, understand the importance of sustainability in urban ecosystems, and realize their opportunities to change the living environment.