Brave Tolerant City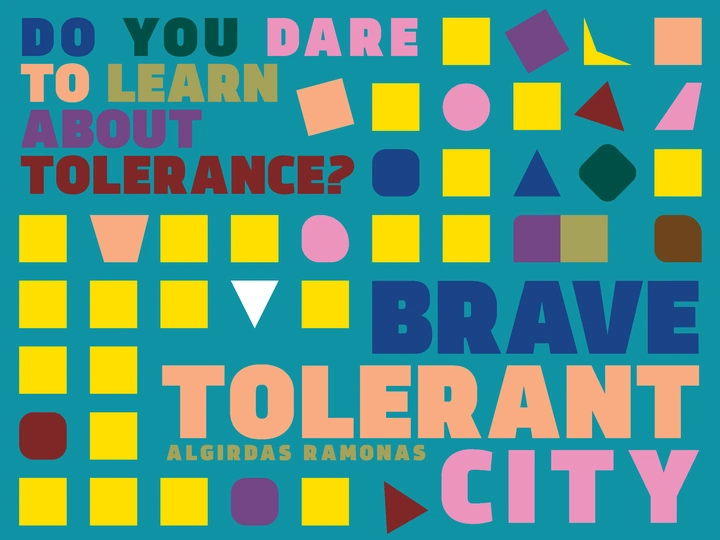 Tolerance is essential for diversity to flourish, hence I analyse space and attitudes relationship and how to plan for diversity tolerance in Kaunas.
---
Algirdas Ramonas
Kaunas, Lithuania
Links
Team members
Algirdas Ramonas
Field of work
Architecture, Design, Urban planning, Visual Art, Research
Project category
Urbanity
Project submitted
2023
I am an architect and urbanist interested in experimental research of spatial culture, analysis of environmental influence towards everyday, and how planning can affect humankind towards a more inclusive, accepting and tolerant society.
I received Bachelor's diploma in architecture from Kaunas University of Technology (LT) in 2018, while also studying at VUT Brno (CZ) and ETSAB Barcelona (ES). This international and local experience was a vital introduction to my journey in the sciences of the built environment. In addition to the essentials, I learned to think critically and to seek experimentation and innovation. I participated in multiple group competitions and workshops, the most notable of which were the STRUCTUM III competition (in which we won 2 first places) and EASA 2016 assembly. Finally, before graduating I started my career first as a coordinator of the Kaunas Architecture Festival 2016, and later as an assistant architect at Kančas Studio.
I believe that international experience is vital for contemporary built environment specialists. Therefore in 2019 I moved to Belgium to work in medium size architecture and urban design office OYO, based in Ghent. During two and a half years of working there on different scales and phases, I was able to learn from an international team of designers. Importantly, working in Ghent and living in multicultural Brussels fostered my new interest in the freedom and cultural qualities that cities bring to humanity. Therefore I decided to continue my journey by studying Master's in Urbanism at Delft University of Technology.
I finished my Master's studies in 2023 with Cum Laude and BK-Archiprix nomination, as well as participation in Europan 17 competition. There I gained more skills in Urban Planning and Design and strengthened my passion for experimentation and socio-cultural studies of cities. I am planning to continue both academic and practical work in this field, therefore I am applying to the LINA open call.
---
Tolerance is an essential tool of peaceful coexistence that allows diversity to flourish and a multicultural pluralist society to function. In times of globalisation, digitalisation, and polarization, it is becoming more critical than ever. Nevertheless, tolerance is being washed up, belittled, and critiqued. It became a vague notion, posing the question of what it means in contemporary society. There is still a gap in knowledge about the relationship between tolerance and space. Moreover, Kaunas, my hometown and choice as a case-study area, has very explicit issues regarding discriminatory but also changing attitudes, making it an optimal location to investigate (in)tolerance and conditions for it. Therefore in this project I embarked on a journey to study this concept, following the main research question: how can spatial and policy planning be used to foster more tolerant attitudes towards difference in everyday Kaunas?
Tolerance is subjective, partly non-representational, and unconscious. For this reason, I chose to use a mixed-methods explorative approach, combining comprehensive theoretical and empirical analyses from a diverse range of disciplines. I consolidated spatial observations, institutional research, in-depth unstructured interviews, extensive literature and media review, and poetic investigation of artistic mediums. Combining outcomes of the empirical research with the affect theory, I uncovered a force affecting people's attitudes in Lithuania – the Tolerance Event. It is a very active form of encounter that ruptures the passive status quo while at the same time addressing severe socio-cultural issues and allowing people to get to know diversity. Building on this theory, I propose multiple strategies as an example of how to use the Tolerance Event in Kaunas. They involve funding, policy, institutions, design, and planning proposals and are covered by one central vision – to become the Brave Tolerance City, Kaunas needs More Tolerance Events.