Fermentative Frameworks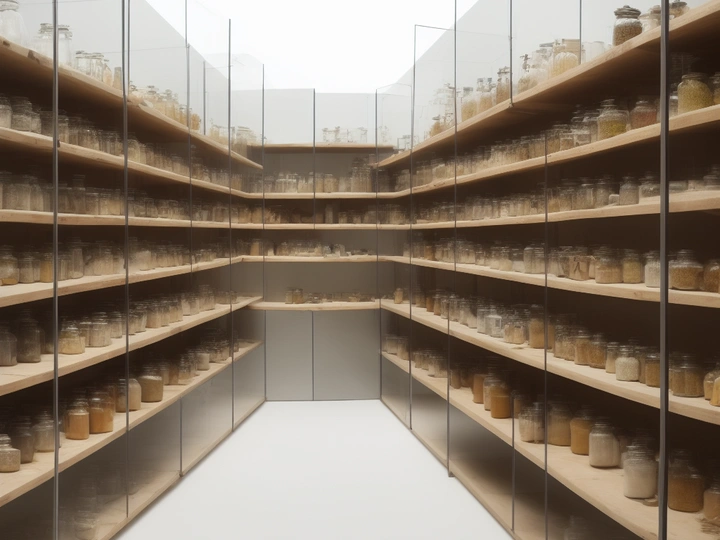 Rediscovering the process of fermentation across traditions in order to highlight the culture of care and maintenance.
---
Periforma
Zürich, Switzerland / Zamość, Poland
Links
Team members
Yosuke Nakamoto
Katarzyna Uchman
Field of work
Architecture, Design, Visual Art, Curating, Research
Project category
Raising awareness
Project submitted
2023
Periforma is a Polish-Japanese duo. Kasia is a visual designer and Yosuke is an architect and writer. Based between Zürich and Zamość, their work range from research on cross-cultural exchange of ideas, illustration, magazine article and spatial design. Their work is propelled by the discordance between the non-negotiable physical outline of borders and its rather ambiguous grayscales seen in the everyday and addresses the speed, which we are moving in.
Kasia is currently completing her studies of Visual Communication at Basel Academy of Art and Design. Yosuke graduated from Accademia di architettura di Mendrisio in 2020.
---
Fermentation developed in many different cultures spanning between the dichotomy of survival mechanism and delicacy. Methods of survival requires attention and maintenance. The main objective of this project is to reintroduce the culture of care. By bringing our attention to the fact, that the microorganisms present in our intestines are equally present in the ambient and they are in constant exchange, we wish to reconcile the audience closer to their immediate surroundings.
Fermentation works by letting the substances transforming their chemical formulation, preserving its contents. It is a process that appears to be decaying, but improves the properties inside and makes them more palatable. Supposing that fermentation is the evolution mechanism of both the bacterias and mankind, we would like to use this chance to re-formulate the overarching question of «what is progress?» With "Fermentative Frameworks" we intend to draw conclusions, what one could learn from fermentation for the future.
A series of light-structures will be presented, offering a "site" in which the cross-cultural fermentation process of various edible substances will take place. These structures act as containers, facilitating the exchange of microorganisms between the substances. During this process, the chemical forms of the original substances go through a transformation, improving the given properties, which leads to the preservation of the content. The "site", will offer a set of spatial, gustatory and auditory experiences to the audience through their interaction with the fermenting- and fermented substances, liberated from expiration date.