МАЛА/MALA platform for creativity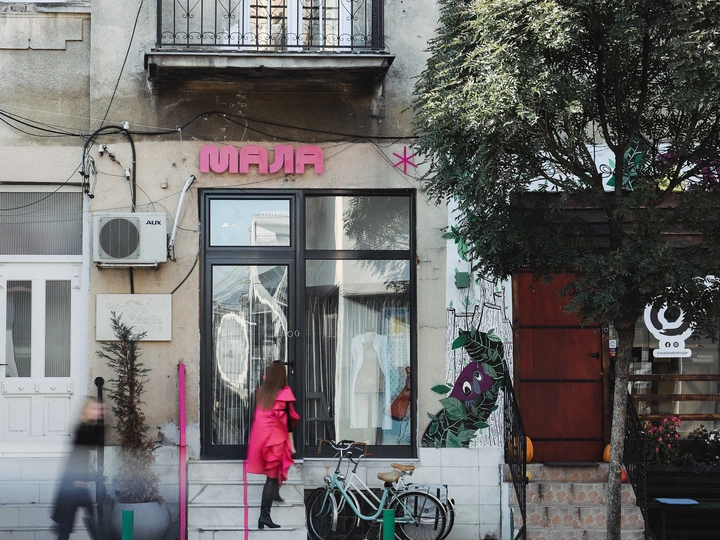 Local activator for craftsmen, designers or anyone who feels the need to join and share their concepts and views in the field of creativity.
---
МАЛА / MALA
Skopje, N. Macedonia
Links
Field of work
Architecture, Design, Visual Art
Project category
Raising awareness
Project submitted
2022
KONNTRA: Erik Jurišević, Mirjana Lozanovska, Silvija Shaleva (architecture studio)
EZ dizajn: Evgenija Zafirovska (fashion designer)
---
In the latest occasions and situations with the pandemic 2021/2022 the practitioners in the field of design, architecture, and art, started to take many other forms of communication like never before. Many kinds of newly developed applications and platforms followed that are making the communication and process of work easier. The knowledge and designing methodologies, cultural exchange, inclusivity, and knowledge on sustainability, from climate goals to circularity, zero pollution, and biodiversity are probably one of the most important topics shared worldwide.
The interaction of society in order to create shared meaning, through the virtual concepts we can ensure it by the way of creating shared content, a platform for all who work in the visual worlds and making space for artists that are new or marginalized in their society. The aim is to promote a dynamic and meaningful exchange between artists, curators, collectors and the general public through the development of international partnerships and local networks.
The open space for own expression should bring people into a conversation, as participants, rather than further isolate them as a spectator of an art or design event.
МАЛА the platform should contribute to the sharing of knowledge and skills by sharing its space - platform and a match-making tool, supporting a vibrant professional community dedicated to culture and creative industries.
In the domain and practice of the already established and organized collaborations and events of МАЛА, we would like to propose and open a new initiative. Through this, we will set practice and initiative for thinking on topics related to architecture, art production, eco-design, sustainable and zero-waste design and tring to rise awarnes on the local and regional scale. With the yearly calendar of events, and debates among the public.