Seduta Marea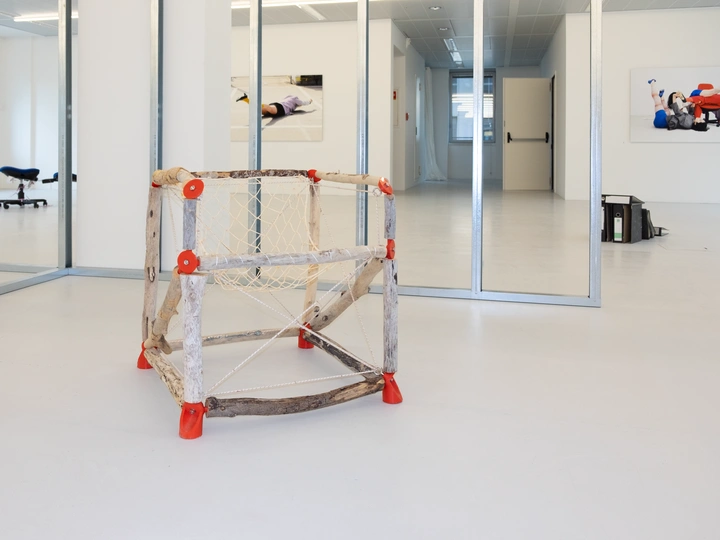 The Marea seat project transforms sea waste into a contemporary chair thanks to upcycling practices rooted in traditional and innovative techniques.
---
Links
Team members
Erpinio Labrozzi
Damiano Malandrino
Field of work
Architecture, Design, Ecology, Research, Other
Project category
Material tracking and reuse
Project submitted
2023
Erpinio Labrozzi is an architect, PhD candidate, and teaching assistant at the Politecnico di Milano. A sustainable native, he engages in design at various scales as a freelancer and during his collaborations with internationally renowned design offices in Milan, Paris and Copenhagen. The relationships between the various scales of the project and the both local and global environmental repercussions of architectural and building materials production are at the center of his research activity. In 2023 the Cobalt Blue project, coordinated by him, is exhibited at the Venice Biennale of Architecture.
Damiano Malandrino is an architect graduated from the Milan Polytechnic with thesis "Procedures for up-cycling fishing nets Recovery, technology transfer and application guidelines in architecture". He develops its own scientific and applied activity with respect to the executive planning of architecture and the elaboration of the project in the construction phase. During his working career he has worked as a freelancer and as a collaborator for several architectural firms in the city of Milan. He is an active member of the D'ORA collective which promotes art and architecture.
---
The Marea beach chair reflects the metabolic dynamics of Mediterranean coastal systems, whether natural or artificial. The cyclical nature of the tides, the torrential and alluvial phenomena, mass tourism, and fishing activities bring apparent residues or actual waste to the shores.
The project identifies some of these materials (trunks, fishing nets, plastic, and ropes) to highlight complex phenomena such as the abandonment of nets at sea, plastic pollution, and extreme climatic events. It proposes a morpho-typological and functional reinterpretation of these elements in continuity with the imaginary typical of Italian marinas through upcycling techniques transversally inserted between abandonment and standard waste management patterns.
Sea-levigated wood trunks are harvested and transformed into structural elements with great tactile qualities. Reused fishnets connected using traditional techniques constitute the seat. Furthermore, the project aims to establish new local plastic recycling chains: plastic waste transforms into joining elements through 3d printing and, in the future, through injection moulding. The whole chair is held together without bolts but simply through interlocking and the rope's tension.
A few weeks since the realisation of the prototype, the Marea Seat has already been displayed in San Terenzo, Liguria (Landscape For Holidays) and Ortigia, Sicily (Altamarea).