On squatting as creating Space of Appearance -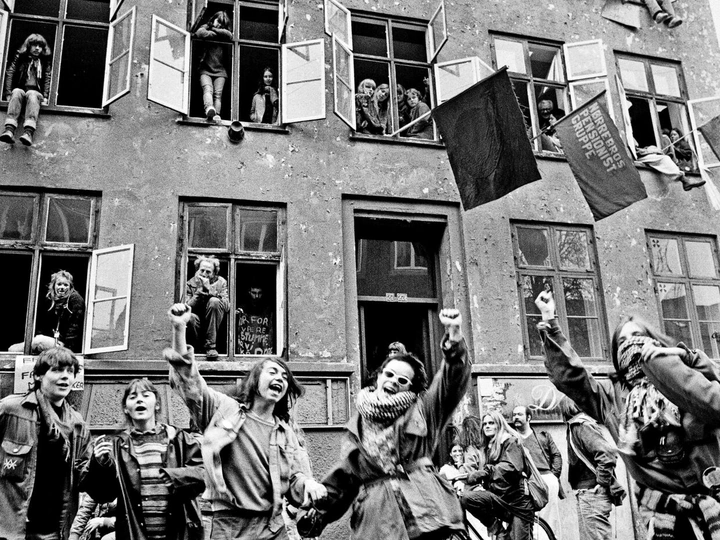 Following Hannah Arendt, Copenhagen squatting fosters DIY makeshift city, challenges urban norms, and emphasizes public spaces for civic engagement.
---
Sean/Yuxiang LI
Copenhagen, Denmark
Links
Team members
Yuxiang LI
Field of work
Architecture, Urban planning, Multimedia, Film, Research
Project category
Public space
Project submitted
2023
Yuxiang Li, an architect whose diverse background and fervent commitment to collaboration and social impact drive his transformative vision. As a queer, Chinese diaspora, and political dissident, Yuxiang draws inspiration from his unique identity, infusing creativity and community enrichment with passion.
Throughout his architectural journey, Yuxiang has showcased unwavering dedication to projects promoting inclusivity within the architectural community. As a member of Akademisk Arkitektforening's Task Force for Diversity and Equality, he plays a pivotal role in driving positive change through data collection and international cooperation.
Community engagement lies at the heart of Yuxiang's work, volunteering to improve living conditions and education opportunities for underserved communities. From Guizhou province to architects without borders, his commitment to sustainable impact is evident.
As a project manager at Emergency Architecture and Human Rights, Yuxiang leads architecture programs for local NGOs. The "wonderful copenhack" project epitomizes his mission to create inclusive spaces that uplift society.
Yuxiang's work on squatter history has gained acclaim, with influential articles published in Denmark's Magasin for Bygningskunst og Kultur and an invitation to a public academic debate in Round Tower. His visual storytelling captivated audiences at the Copenhagen Architecture Festival, amplifying the message of social transformation.
Venturing into podcasting with the Copenhagen Municipality, Yuxiang further promoted the significance of squatter communities, fostering meaningful discussions about their rich heritage.
As Yuxiang's journey continues, his unique perspective, creativity, and commitment to social impact set him apart as an architect shaping a more inclusive and harmonious world. Embracing otherness, he stands as a testament to the transformative power of architecture
---
This project explores squatting in Copenhagen as a transformative spatial practice driven by collective self-help and DIY urbanism. Ingeniously employing DIY methods, squatters revitalize abandoned spaces, forging a makeshift city and an alternative public sphere through direct democracy.
The impact of squatting in Copenhagen is profound, revitalizing neglected spaces into vibrant community engagement and creativity hubs. Challenging traditional urban development, the makeshift city stands as a testament to alternative urbanism, inspiring a reimagining of city design and management.
Through direct democratic decision-making, squatters foster a sense of ownership and community empowerment. Collaborative efforts in constructing shared infrastructure promote belonging and cohesion beyond individual living spaces.
Looking ahead, squatting in Copenhagen holds the potential for driving change amidst environmental and social challenges. Spaces of appearance created by squatters become crucial arenas for civic engagement and meaningful political discourse, nurturing democratic values and social cohesion.
As squatting initiatives gain attention, mainstream urban development may adopt community-created programs. This project showcases the power of grassroots initiatives in shaping sustainable, inclusive, and socially vibrant urban environments.