Disruptive Tradition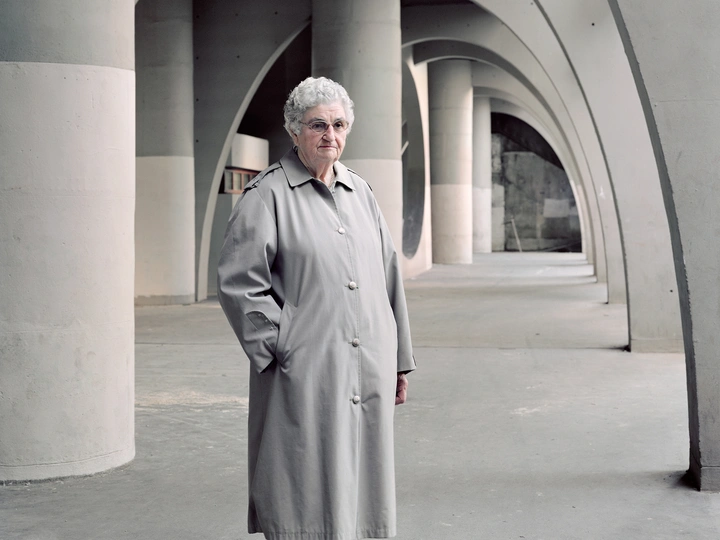 Understanding poetic possibilities inherents of each material, for speculating a new vocabulary where the traditional building logics are disrupted.
---
ASSUT ARQUITECTURA
Barcelona, Spain
Links
Team members
Marta Alarcon
Clara Corominas
Oriol Ferrer
Maia Sanchez
Field of work
Architecture, Landscape architecture, Ecology, Communication, Research
Project category
Raising awareness
Project submitted
2023
ASSUT. Architecture studio that combines professional and academic practice and research to address social and environmental challenges from the place, its context, sustainability and circularity. We say is the relationship established between nature and the built environment.
ASSUT is an architecture and urban design studio founded in 2020 by Marta Alarcon, Clara Corominas, Oriol Ferrer and Maia Sanchez. They currently work between Barcelona, Mallorca and San Sebastian, mainly in the field of housing and the recovery of cultural landscapes. Interested in the search for atmospheres of human scale, from the urban to the artisanal detail. They recently have been published in CROQUIS - IBAVI 2019-2023 in relation with his work of 15 social units in Sant Llorenç des Cardessar, Mallorca.
---
Until something proves profitable, it is not productive.
Not all contemporary innovation is about exploiting digital fabrication or creating wild new forms. There's enormous potential to bring technology to bear on industrialise local materials' extraction and traditional structural systems.
We understood that traditional architecture was simply the lens through which we could access resources that until now we had not considered using. We believed that we should learn only the concept of traditional architecture, discarding its form. Later, with practice, we began to realise that when working with the repertoire of traditional architecture materials and trying to optimise their use, one finds formal results similar to those of vernacular architecture, without having initially sought them.
However, we tend to relate the concept of spatial rigidity (working in compression) when we think about constructing with traditional materials of law environmental impact. But, what would it happen if we extended the limit of their manipulation trying to achieve the flexibility (related to elements in tension) of the contemporary ones?
This is what we had in mind when we started this journey. We attempted to achieve a prefabricated element, easy to produce and assemble, based on the spatiality of vernacular architecture (Mediterranean architecture), but using materials and methods that are aligned with the needs of the future. The idea: a prefabricated lime mortar vault.
The question was: Which are the resources and imaginations elsewhere?
That's why we want to create a prototype for action! A map of local resources with low environmental impact, adapting those traditional earth materials into contemporary possibilities. In brief, this investigation aims to understand and disseminate the poetic possibilities inherent in the qualities of each material, and then, speculating a new vocabulary, where the logics of traditional materials are disrupted.