Which Way the Wind Blows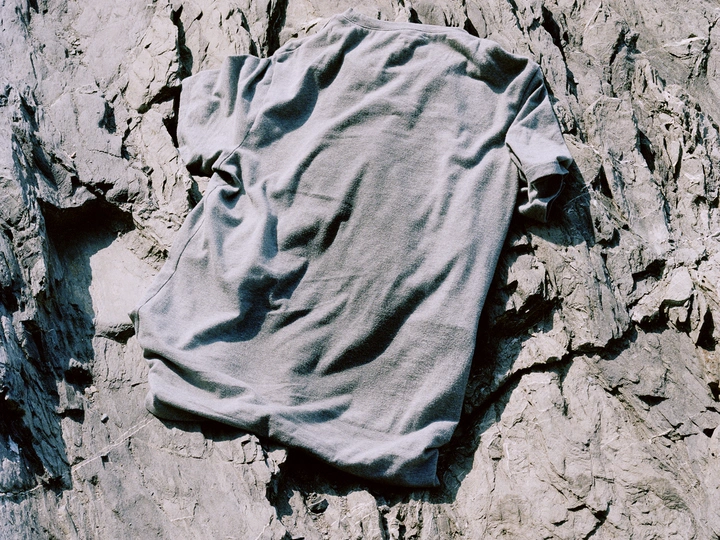 A visual fictional narrative on the Mediterranean Migrant Crisis as seen from a Cruise Ship perspective.
---
Tiago Casanova
Lisboa, Portugal.
Links
Team members
Tiago Casanova
Field of work
Architecture, Visual Art, Film, Photography, Curating
Project category
Raising awareness
Project submitted
2023
Tiago Casanova (1988, Madeira, Portugal) studied Architecture at Faculdade de Arquitetura da Universidade do Porto, where he was one of the founders of Scopio - International Photography Magazine in 2010. He was also one of the founders of the XYZ Books Publishing house and Bookshop in 2013, A ILHA (Gallery and Art Space) in 2014, and Estúdio Bulhufas in 2017.
Has been exhibiting his work regularly in solo and group shows since 2006. Besides the work he produces in the context of his artistic investigation and practice, he also develops a professional career as an editor, book-maker, curator, exhibition designer and architecture photographer.
In 2012, he was the recipient of the BES Revelação Photography Award and of an Honorable Mention at Novos Talentos Fnac Fotografia. In 2014, his work was mentioned for the best work selection at Plat(t)form - Fotomuseum Winterthur, and in 2015 he won the Jury Award at Festival A3 Bandas in Madrid.
He is represented by Galeria Carlos Carvalho (Lisbon).
He is currently based in Lisbon and Porto.
---
The history of the Mediterranean Sea is vitally important for proper understanding of Western Civilization's origin and development. Since ancient times, it has been a prime navigation way for trade and cultural exchange between emergent peoples of the region, the Mesopotamian, Egyptian, Semitic, Persian, Phoenician, Carthaginian, Greek, Roman, and Turkish. From the invention of the wheel by the Mesopotamians, to the creation of the first alphabet by the Phoenicians, the introduction of philosophy and democracy by the Greeks, or the invention of astronomical instruments by the Arabs. From China to Europe, through traders, the Mediterranean has been a gateway for goods and knowledge, although it was also through this sea that the slave trade gained ground and still has echoes in today's societies.
The project that I present seeks to address some of the human relations in the Mediterranean Sea of today, seen from a possible distant future. A sea haunted by myths, gods, legends, wars and sunken dreams, selling itself as an idyllic paradise to tourists. A sea divided, between legacy and future, between religions, modern and ancient myths and economical and social status. A sea divided between tourism and drowned migrants and asylum seekers. A sea that is Nostrum and Vostrum, but also the place of a colossal humanitarian crisis.
My approach to this project stems from my interest in subjective and allegorical readings of the photographic image, in-between reality and fiction. In the time of the Fake News and Post-truth politics facts do not seem to matter any more, but only our affections and feelings.We live in a time where everything seems to already have been represented; the photographic image has never been so abundant.
A visual narrative about the migrant crisis that does not represent the migrant crisis, the work emphasizes a contemporary society that chooses to ignore visual and political evidence, and prefers to believe that gods can turn people into stone.