Peripheral Cartographies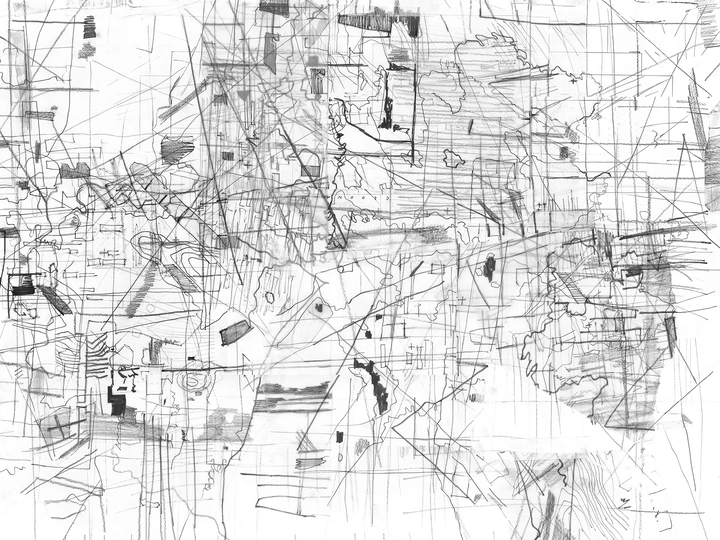 Countermapping the Irish Island of Inisbofin
---
Laura Hurley
Cork, Ireland / London, United Kingdom
Links
Team members
Laura Hurley
Field of work
Architecture, Design, Visual Art, Film
Project category
Rural spaces
Project submitted
2023
Laura Hurley is an Irish Architectural Graduate who is now based in London. She completed a BSc in Architecture in University College Cork and Munster Technological University in 2020, then worked for Cotter & Naessens Architects in Cork.
Laura completed the MArch Programme in University College Cork and Munster Technological University in 2022 with her thesis Peripheral Cartographies. In June 2023, Laura was selected as one of the winners of the EUmies Young Talent Architecture Award for this project.
Laura's work is materialised through a generative drawing methodology conducted at a bodily scale which is supplemented by filmmaking, textual explorations and a distinct interest in blurring the lines between one's own internal world and physical reality.
---
Situated on Inisbofin, an island off the coast of Galway, this project proposes and defines alternate cartographical practices. At its core is a generative drawing methodology devised as an investigative strategy through which to examine the island. The resulting design proposal is an institution which facilitates a postcolonial re-inscription of the island through a countermapping deeply entangled with the cartographies of Tim Robinson.
During Britain's conquest of Ireland, a totalising outlook was adopted which depicted the entire population as savage and needing to be civilised. Through the Anglicization of place names and homogeneous depiction of landscape in the 1830 Ordnance Survey, further erosion of culture and identity was enacted on Ireland and its people. This project rejects these narratives and embraces the wildness of Inisbofin - embodying and monumentalising the island's rich social and historical context.
The drawing methodology was a catalyst for the design process. The graphical qualities of the drawings are entangled with the formalised landscape - one infusing the other. The physical expressions of the proposal originate from drawings and are re-inscribed in further drawings.
Each of the programmatic functions within the buildings is determined by the demands of the drawing process. Within the institution, fragile fields under threat due to the gradual erosion of the islands can be retained. Cantilevered over a precipice, the buildings face a constant battle against degrading ground conditions, underscoring the urgency of preserving the fragile coastal environment.
The ideas and methodologies generated through the project have the potential to be extended to other sites, both in Ireland and Europe - particularly areas with comparable environments and cultural contexts. Through application of the process in other locations, the approach will continue to evolve and eventually form a wider body of work and perhaps additional design proposals.
Fellow