Urban Metamorphosis of Soviet Cities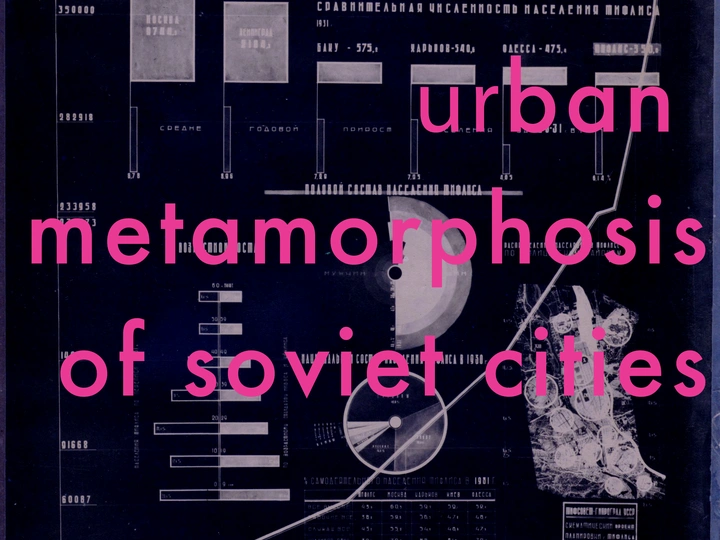 The complex and interwoven dynamics of a city's transformation, considering historical, political, and economic shifts and impact on urban development
---
Urban Metamorphosis of Soviet Cities
Tbillisi, Georgia
Links
Team members
Ia Kupatadze
Nutsa Nadareishvili
Field of work
Architecture, Urban planning, Research
Project category
Urbanity
Project submitted
2023
Nutsa Nadareishvili obtained her master's degree in architecture and engineering from the Technical University of Delft, the Netherlands. During her studies, she worked as an assistant to the "chair of Methods and Analysis", helping with the research for the exhibition "Casablanca Chandigarh" in collaboration with the Canadian Centre for Architecture and organization of the 2014 Venice Biennale.
Nutsa is a co-founder and a CEO of the architecture and engineering company teamtwo, based in Tbilisi, Georgia
Ia Kupatadze is an architect and associate professor at Ili State University. Currently, Ia is a researcher on a project in Tbilisi as an Urban Assemblage, where she explores the city development processes while conducting a historical study of Tbilisi neighborhoods. Her research focuses on informal practices, their spatial and material dimensions, and traces the dynamics of change over time.
More detailed bios are provided in the link provided under 4.2 Additional information.
---
The city, with physical forms and social relationships (Tonkiss 2013), forms a structure – a system that serves its dwellers. It is an assemblage of people, spaces, and ideas that represent historical, geographical, social, and cultural layers (Dehaan, 2013) that shaped their evolution over time. Aristotle defined the city as a place that includes the experience of doing different things, acting in divergent ways that do not neatly fit together (Sennett 2018), where material and social elements coexist - creating a system that gradually transforms and reacts to changing circumstances. In practice – by embracing the intricacies and interconnections of the urban environment, planners adopt a more thoughtful and integrated approach to urban planning, thereby fostering vibrant, resilient, and adaptable cities for the benefit of future generations.
The exhibition will dive into how changes in culture, climate, traditions, mentality, size, and status affected the planning, development, and transformation of different Soviet cities, despite the all-encompassing Soviet ideology. We strive to understand how the urban fabric of different cities morphed and adapted to contemporary needs, how informal human practices undermined official strategies, and how nature responded to unforeseen changes during and after the Soviet Union;
To conduct this observation, the exhibition will focus on finding and analyzing the proposed conceptual projects and evaluating their realization, offering insights into whether these projects were fully achieved, remained as unrealized ideological propositions, or were partially materialized.
We believe reflecting on urban planning practices will inspire a new generation of critical thinkers to create inclusive, sustainable, resilient, and open (Sennett 2018) cities that honor the past while embracing the future.