Iceberg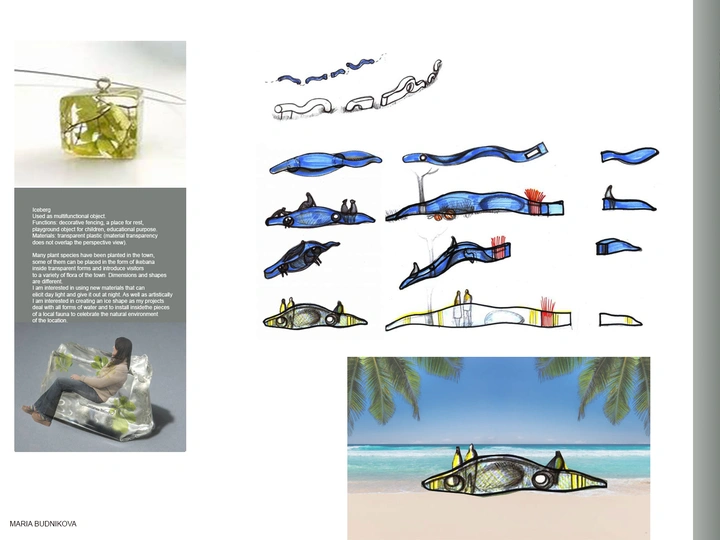 A street furniture
---
Links
Team members
Maria Budnikova
Field of work
Design, Landscape architecture, Visual Art, Photography
Project category
Public space
Project submitted
2023
Maria Budnikova is an artist and a landscape architect.
She works with different art mediums from painting and drawing to landscape art, installation and video art.
She graduated with master's degrees from Pennsylvania Academy of Fine Arts, Kiev Institute of Humanities and Anhalt University of Applied Science.
She also attended numerous Institutions such as: Harvard University, Temple University, Ukrainian National Academy of Fine Art and Architecture and some other prominent institutions for art and design programs.
Maria is a recipient of international awards in arts. Her works are in private collections in Europe and the United States.
---
Iceberg
Used as multifunctional object.
Functions: decorative fencing, a place for rest,
playground object for children, educational purpose.
Materials: transparent plastic(material transparency
does not overlap the perspective view).
Many plant species have been planted in a city,
some of them can be placed in the form of ikebana
inside transparent forms and introduce visitors
to a variety of flora of the city. Dimensions and shapes
are different