Introspection of neglect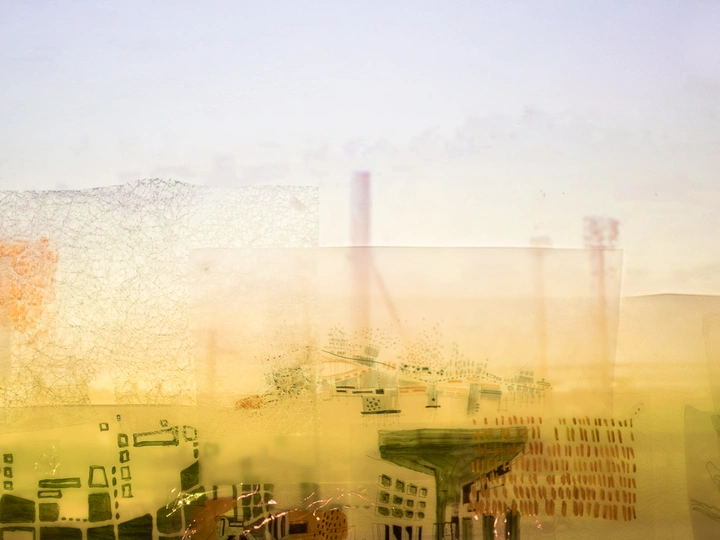 The interpretation of abandoned industrial heritage.
---
Filipa Valenčić & Doroteja Matić
Rijeka, Croatia & Bale, Croatia
Links
Team members
Doroteja Matić
Filipa Valenčić
Field of work
Design, Landscape architecture, Visual Art, Multimedia, Research
Project category
Raising awareness
Project submitted
2023
Filipa Valenčić was born in 1992 in Zagreb. A few days after, she packed her things and after seemingly endless travels around Europe, she landed in Rijeka, where she graduated from the School of Applied Arts. She later enrolled in the study of landscape architecture in Ljubljana, where she is currently working in a landscape architecture studio. Her work floats from spatial design, performance arts, to visual communications and back again. She has participated in various exhibitions in Slovenia and Croatia and is the receiver of the Vurnik architecture award. Among her other important achievements are the establishment of an experimental garden in the French UNESCO site of Saline Royale and awards at diverse architectural competitions in Slovenia.
Doroteja Matić was born in 1997 in Virovitica. Originally Podravka, but currently she is changing her 'kaj' with Istrian 'ča'. After finishing the Gymnasium in Virovitica, she enrolled in an undergraduate course in Landscape Architecture in Zagreb, and currently willingly completing her graduate studies in Ljubljana. She likes experimentation and innovation, and her sign is Aquarius.
---
The interactive exhibition 'Introspection of neglect' deals with the phenomenon of abandoned (neglected) industrial landscapes of Rijeka, Croatia. Abandoned heritage, especially in Rijeka, is the subject of many views and discussions about its unused possibilities. These spaces inevitably form a large part of the city's identity, so traces of the past and problems of the present are recorded in them. Usually this 'presence of neglect' is described by historical facts or photographs, or future projects - but it rarely gets a more subjective approach. The exhibitions aim is to emphasizes the experience of the current state of these objects, and as such tries to preserve them in diverse forms of art - even after eventual renovations and demolitions of the space. The exhibition consists of diverse spatial installations, which combine recycled drawings, models, manipulated photographs, construction materials from the site- and other media.