Rivers of Sofia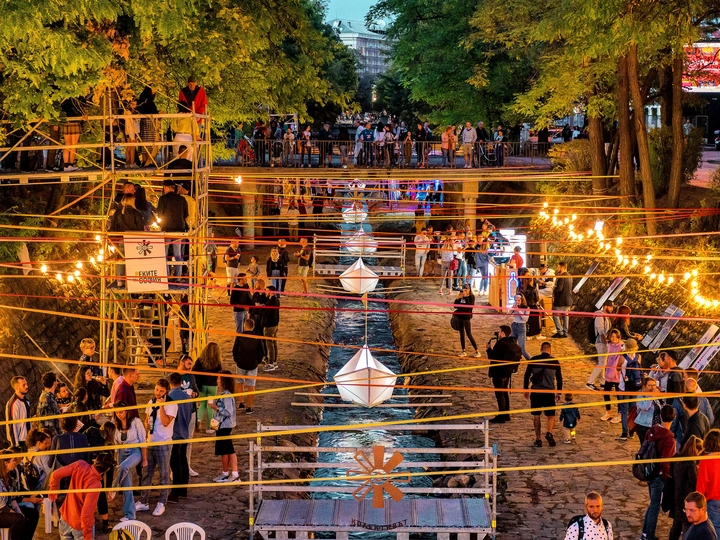 The Rivers of Sofia unites citizens, experts, and businesses in creating new public spaces via pop-up architecture, festivals, and working groups.
---
The Collective Foundation / Колективът
Sofia, Bulgaria
Links
Team members
Antonia Dimitrova
Dimitar Dudekov
Gergana Ilieva
Ani Kodjabasheva
Radul Stoyanov
Martin Yankov
Field of work
Design, Urban planning, Landscape architecture, Ecology, Communication
Project category
Public space
Project submitted
2023
The Collective unites people with various skills and backgrounds: an architect, a landscape architect, a designer/ curator, a builder, an events manager, and an architectural historian, along with collaborators from ecology, communications, education, and the arts. With our united talents, we create experiences that are immersive, transformative, and hugely popular.
We use tactical urbanism, events, and education to work for greener cities with better public spaces for all.
---
The Rivers of Sofia unites citizens, artists, experts, public institutions, and the private sector in reviving rundown riverbanks that have remained inaccessible since the 1940s.
Although the artificial riverbeds of hewn stone are listed heritage structures, they lack upkeep, and the water is polluted.
The Rivers of Sofia creates architectural interventions and festivals each year that draw in tens of thousands of people and raise awareness about issues of public space, modern heritage and urban nature.
Collaborative working groups with architects and designers, representatives of public institutions, and experts work on long-term transformation so the riverbanks can become clean and accessible.
Since 2020, The Rivers of Sofia's architectural interventions and events have transformed the riverbanks into gathering space for diverse groups. They have restored the rivers' connection to the urban fabric and reclaimed a place for nature in some of the city's most car-congested areas.
The initiative is driving civic and institutional dialogue about the waterways' future. It has already catalysed long-term change, with a project for permanent public space on Vladaya River that won a local citizens' budgeting competition.
The Rivers of Sofia was a finalist for the 2022 New European Bauhaus Awards. It won a 2022 European Heritage Award / Europa Nostra Award Grand Prix in the category of social cohesion and well-being.