Unbuilt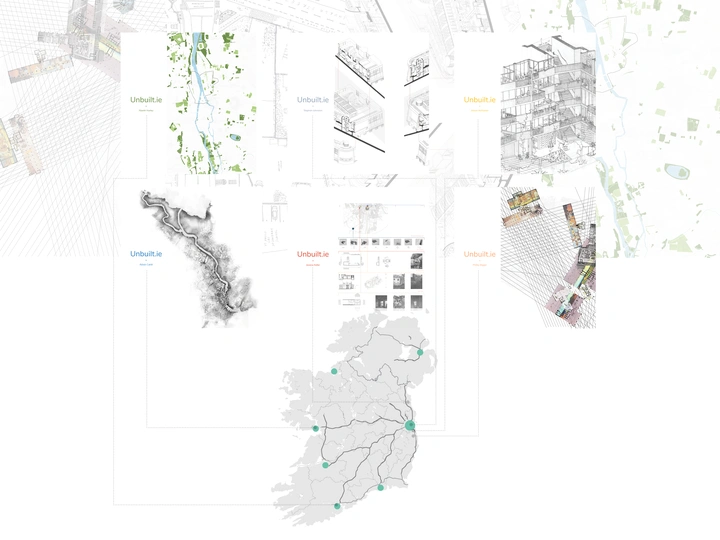 Unbuilt is an ever-growing online database showcasing unrealised student architectural designs in Ireland - Connecting ideas, people and place
---
Links
Team members
Róisín Cahill
Jessica Keller
Field of work
Architecture, Urban planning, Multimedia, Curating, Communication
Project category
Raising awareness
Project submitted
2023
Unbuilt is an initiative founded by two graduate architects, Jessica Keller & Róisín Cahill. Unbuilt aims to foster an inclusive dialogue on the growth of our sustainable future. They share an interest in knowledge dissemination and collaborative placemaking.
Jessica Keller brings her background of working as an architectural assistant, with an interest in curation and web design to Unbuilt, while Róisín Cahill contributes her experience as a published architectural writer and a member of the Irish Architecture Foundation Emerging Architecture Writers Panel.
Jessica, an architectural graduate from the University of Limerick, whose interests lie in understanding the social and material fabric of landscapes through drawing and model making. She has gained valuable experience working in architectural offices in Ireland and Canada and currently works as a graduate architect for TAKA architects in Dublin, engaging in public, domestic, and exhibition projects.
Róisín, is an architectural researcher with a strong focus on sustainability. She explored her interest for urban design and the built environment's potential for positive impact on the climate through a LINA residency with Haus der Architektur Graz. Presently, she works as Henry J Lyons Architects' Sustainability Coordinator in Dublin. Róisin holds a B.Arch from UL, an MSc in Urban Design and Planning from UCD, and a diploma in Circular Economy Leadership in ATU.
Both Jessica and Róisín have enjoyed roles as architecture tutors at the University of Limerick, and in tandem have organised and facilitated the public focus groups and events that have guided the development of Unbuilt.
As past Graduate Panel members of the Irish Architecture Foundation, we are grateful for the ongoing collaboration with the organisation as we prepare for the launch of Unbuilt.ie.
---
Unbuilt highlights the overlooked or forgotten beauties of place, empowering communities to imagine a hopeful future for their local built environment.
Carefully curated site-specific knowledge rests bound in architecture theses in universities across Ireland, unknown to the communities they concern. Architecture theses have a creative optimism undiluted by the constraints of construction & market viability, that although may never be built, if shared, have the power to strengthen local pride & connection to place.
Unbuilt harnesses the ever growing body of student work on an opt-in basis, providing public access to visual & written summaries of the theses online. Unbuilt is in the process of developing a website (Unbuilt.ie), a dynamic online database of architecture theses, categorised by location that is accessible to the general public. Sharing the unbuilt reimaginings of place provokes a re-evaluation of place & promotes an inclusive dialogue on our built environment. Unbuilt supports the forming of new networks & strengthening of relationships between graduate architectural work & local communities – connecting ideas, people & place.
Unbuilt was formed by two young graduate architects, Jessica Keller and Róisín Cahill to encourage an inclusive dialogue on the sustainable future of our towns and landscapes. Unbuilt aims to transcend the exclusionary architectural barriers of discipline, inviting those not regularly involved in placemaking to re-imagine their locality.
To ensure the website is accessible & useful to both local communities & graduate architects, numerous focus groups were held to gather input and direct the design of Unbuilt.ie
Unbuilt is a recipient of the Arts Council of Ireland's Engaging with Architecture Award 2022. Unbuilt is supported by the mentorship of the Irish Architecture Foundation.