Women's Space / Rooms of Their Own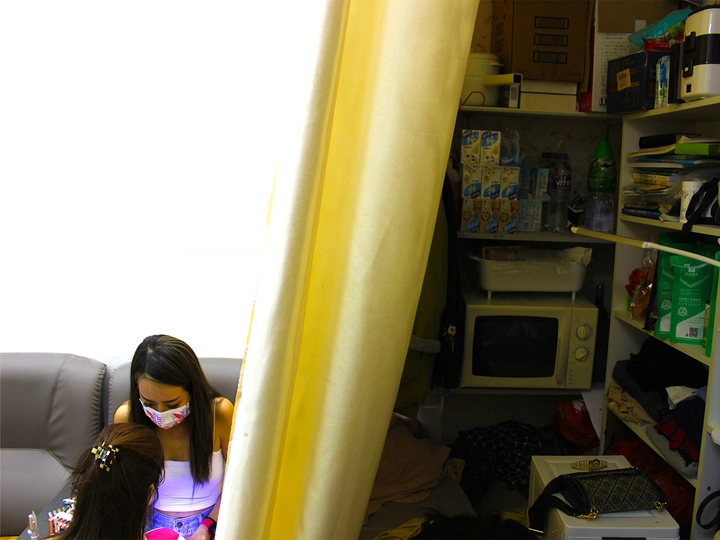 An intersectional taxonomy of space produced by migrant women to speculate on the future of intercultural cities shaped by female empowerment
---
Wo-Men Work
Milano, Italy and Hong Kong, SAR China
Links
Team members
Chiara Oggioni
Yi Sun
Field of work
Architecture, Film, Communication, Research
Project category
Raising awareness
Project submitted
2023
Wo-Men work is a research and design collective funded in 2021 by Chiara Oggioni and Sun Yi, architects and educators. Aiming to establish a critical spatial practice, we investigate space from an intersectional angle and across different scales.
Wo-Men work is not (only) about women.
It's about the spatial implications of their stories.
It's about how different identities appropriate and produce space - from the body to the room to the building to the city.
Wo-Men work is not (only) about architecture.
It is about the space architects are not interested in.
A space without well-known names, or no names at all: the informal production of everyday life.
---
Women's Space investigates migrant women's stories and the socio-spatial implications of their identity as appropriators and creators of space. This space is configured as 'rooms' that can be both public and private, open and enclosed, hidden or visible, and which are clustered across cities in an endless landscape of domesticity, safety, segregation, and resistance.
Looking at the connection migrant women have to the near and far, their interactions, the economy of their working conditions, and the activities carried out within these rooms, the project aims to: increase awareness on the role of women; open up reflections on the relationship between global crisis and gender inequality; speculate on the future of intercultural spaces; question power structures; and build up networks of solidarity across countries.
Women's Space follows a countercolonial trajectory, starting in Asia and landing in Europe. The first part, developed in Asia, looks at Nail Salons in the post-colonial Hong Kong as a spatial typology inhabited by migrant women from Mainland China. The second part explores the migrant women's spatial production in Europe, as a result of forced asian migration.
The project adopts an intersectional framework to put spatial production in relation to migration and gender while analyzing space from multiple perspectives and with different tools.
The project uses an open collective platform to collect stories, define spaces, and connect women's communities to put the near and far, past and present narratives in conversation with their future.
The envisioned output is a collection of spatial narratives in the form of a movie and a publication: a taxonomy of women's rooms of their own.