Clothes line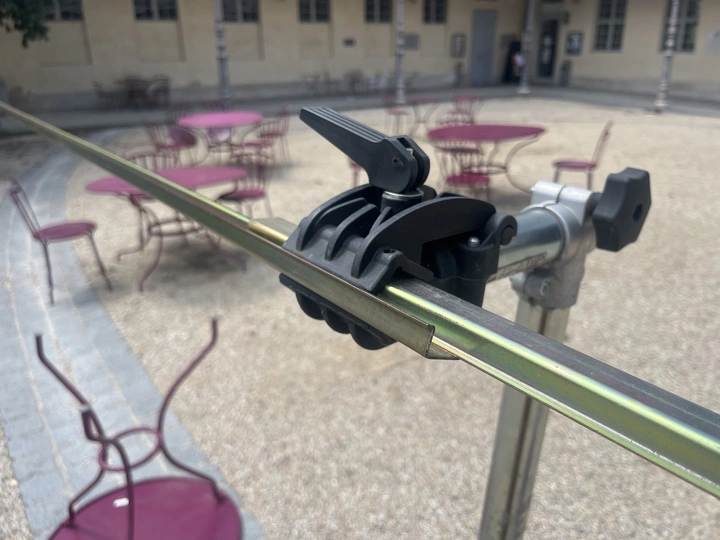 Building bridges through stitches
---
Chinedum Muotto
Dublin, Ireland
Links
Team members
Chinedum Muotto
Field of work
Ecology, Visual Art, Multimedia, Curating, Research
Project category
Public space
Project submitted
2023
My name is Chinedum Muotto, I am a multi-disciplinary artist, cultural producer, researcher, and educator. The multi- disciplinary nature of his works allow for the weaving of stories that are elaborate yet simple, detailed yet accessible and his tireless use of 'found objects' or the colloquial both in the physical & conceptual allows for the permeation of ideas that mutate across boundaries and space. Play features heavily within his creative process, for when we have the ability to play we can dream of better days. Most recent Artist residencies have included CREATE 2019, H-factor 2020, Irish Museum of Modern Art 2021, Dublin City Council Culture Company 2022, PACT Zollverein 2022 Local fabrics. Future residencies include The Centre Culturel Irlandais 2023 Paris and The Instituto Sacatar Salvador, Brazil. These days his pre-occupation are firmly focused around archives and the process of archiving, asking what do we deem important, for how long, for whom and to what use. With that in mind, 2023 will see his use of archives to reimagine the past, disrupt the present and question the Future. My interest in this programme aligns with me current undertakings as a researcher for UN Decade for People of African Descent within the African Heritage, Art Culture Sub-Committee. My research lends itself towards the reflection on the history of mistreatment of people of African and African Descent globally from Slavery and Colonialism through to contemporary times; the United Nations member states highlighted since the 2001 Durban United Nations World Conference Against Racism, Racial Discrimination, Xenophobia and Related Intolerance, the 2011 United Nations International Year of People of African Descent and in the current United Nations International Decade for People African Descent - 2015 -2024, a need to focus on the specific needs of people of African Descent in all countries where they live.
---
My ideas seeks to explore the architecture of domestic labor that exists through the performance of laundry and most importantly for me, the drying of clothes.
As we consider climate change and the heating up of cities how do we consider utilising this as a means of drying our clothes, given the historic conniptions associated to classes of people who display their clothes in public.
I want to explore through smart architecture how these clothes we wear can act as bridges to understanding this world we live in as it changes.