The O(map) theory of creativity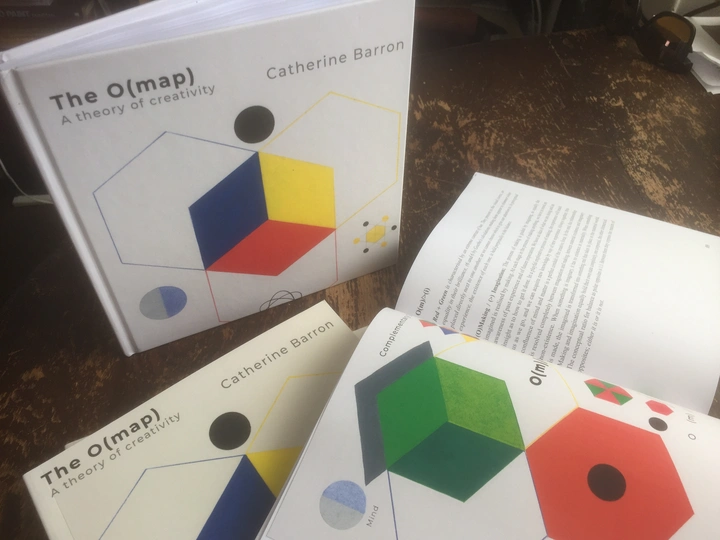 The O(map) is a visual articulation that resolves the problem of defining creativity by "seeing" and describing how it works.
---
Catherine Barron. Visual artist, arts facilitator, researcher and writer.
I am a visual artist living in Dungarvan, Co. Waterford, Ireland. My project is mobile.
Links
Field of work
Visual Art, Communication, Research
Project category
Raising awareness
Project submitted
2022
Although my artistic practice is usually a solo endeavour, I work collaboratively with many different people and organisations to help further my understanding and research into the nature of creativity. These fields currently include business (Presentation at the AoMO conference (Art of management and organisation) in Liverpool 8/22,) health, education and social cohesion through the arts. I hope through Lina, to include architecture.
---
My project is a visual performance lecture and discussion (1-3 hrs total) on the O(map) theory of creativity, with a view to disseminating a paradigm shift in our understanding of creativity and exploring the implications for all creative practice. The O(map) is an artistic researched theory that deals with the problem of definition. It examines the nature of the problem across the domains in which creativity is pertinent and studied, and resolves the issue by employing visual art to articulate what has proven elusive to creativity research to date; namely what is it and how it works. I understand that this is a big claim, however, the gift of artistic research is that it often delivers more than the sum of its parts, by enabling ways of looking/questioning, and ways of seeing/understanding. In this case, correlating the spectrum of creativity with the colour spectrum, informed the nature and direction of my research in ways that could not have been contrived. The O(map) rational is thoroughly examined and corroborated by research in many areas such as neuroscience, physiology, psychology, anthropology, quantum physics and philosophy, (both eastern and western) to name but a few. In 15 colour diagrams, the O(map) delivers a succinct articulation of this very complex phenomenon, and once you can see it, it is pretty obvious as it is something we all experience, because creative is how we are as a species. To understand the creative force, is to know how to align with it, and be in flow and in balance with life, but also, to understand how and why a state of imbalance currently exists. It also becomes clear how we might begin to address the situation without dangerously weaponising the creative force, the very adaption that got us into this mess in the first place. It is widely recognised that human creativity is essential for dealing with all unfolding emergencies of our times, as well as key to our evolution. Shouldn't we know more about what it is and how it works?