Accademia dell'abbandono / The Ruin Academy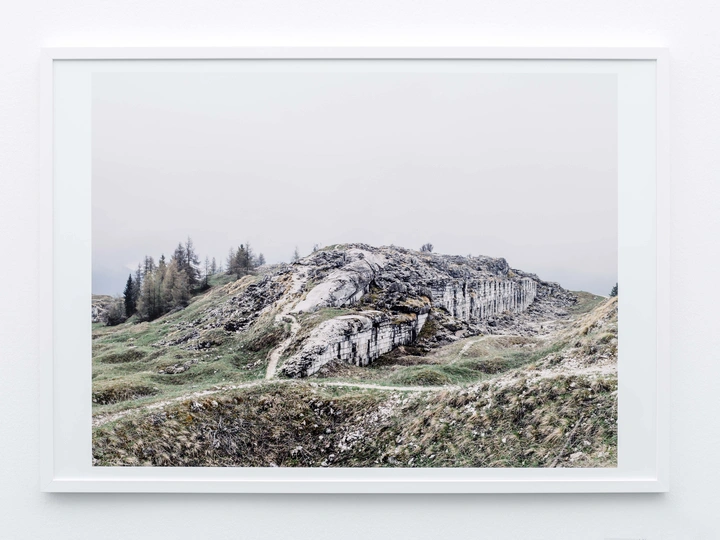 Learning from abandonment
---
Links
Team members
Marco Ferrari
Cristina Gallizioli
Field of work
Architecture, Landscape architecture, Visual Art, Curating, Research
Project category
Renovation
Project submitted
2023
We are AIDEL, an architecture and artistic duo composed of Cristina Gallizioli and Marco Ferrari with an architecture, performing arts and spatial background, and a practice+education in landscape, movement and collective spaces. Since 2016, our work focuses on body interaction with space with a specific interest in light forms of inhabiting and understanding of space through movement and physical experience.
We have been artists in residence at: Circuscentrum (Ghent, 2022), NAHR (Val Taleggio, 2022), Room 100 (Split, 2021), Statens Vaerksteder for Kunst (Copenhagen, 2021/2019), Lottozero (Prato, 2021), Oficinas Do Convento (Montemor-o-Novo, associated artists 2017-2023), Periferica (Mazara del Vallo, 2016). Exhibitions of our works: ADI Design Museum (Milan 2023), Atelier Concorde (Lisbon, 2022), Le Gallerie di Trento (Trento 2022), Forte di Cadine (Cadine 2022), Chrysalid Gallery (Rotterdam 2022), Officinet (Copenhagen 2021), MAO Ljubljana Museum of Architecture (Ljubljana, 2019), Bangkok Architect Expo (2018). Presentations and live works: Le Manège (Reims, 2022), Startas Festival (Rokiskis, 2022), Villa Romana (Firenze, 2021), Het Nieuwe Instituut (Rotterdam 2020), Trento Film Festival (Trento 2022), MART (Rovereto 2021), Universidade Lusófona (Lisboa 2022).
Cristina has been fellow artist of The Danish Institute in Rome (2021), for
a research about performance/live arts and architecture/space. Marco is a researcher in the architecture department at Trento University and is professor of Theory of Contemporary Architecture at Ferrara University.
We were supported with funds from: Fondazione Caritro (2019), The Danish Arts Foundation (2018), Grosserer Fond (2021), nctm-e-l'arte (2019). We both hold an Architecture Master from Ferrara University, Cristina holds a Master in Performing Arts and Collective Spaces from Roma Tre University, in collaboration with Mattatoio, where Marco also attended a Master in Environmental Humanities. Both born in 1991 in Italy.
---
We are developing an informal school about learning from abandoning and letting go. General attitude towards architecture is aiming at eternity and therefore conservation, reuse or renovation is a wished future for aged buildings. Learning from the ruins of the mountain forts of WWI in Trentino, Italy, we developed a research in which we study the ruins as laboratories for the future, in which abandonment is seen as an active process of co-design between different species, and architecture melts in the landscape and dissolves. We are interested in how different non-human beings, such as plants, animals, and natural forces such as gravity, water, wind, participated in the design of the ruin as a collective artifact. The ruin is therefore a building site, in which the present and future transformations are shared between different actors, facilitated by a lighter human control towards abandoned spaces. Can we learn from this collective process of doing by undoing, of building by letting fade and loosen control over space? In this architectural de-composition, who is designing the ruin? Is it wind, with water, with plants, with passers-by and occasional squatters? How can we envision renovation in terms of undoing, and facilitate collective practices between species in the management of the ruin? The ruin is the place where architecture melts in the landscape and becomes landscape, where these categories cease to exist. We initiated to work on the topic in 2019 with a research applied to the case study of the fort ruins supported by a network of local organizations in north Italy. In 2022 we curated 3 exhibitions based on this: in a fort, in a tunnel and in a palace. The exhibitions lasted overall one year and we had good inputs from the public. We are now turning the preparatory research into a public school, that we wish to activate in 2024, composed by workshops, public talks, participatory sessions, art interventions on this topic of learning from abandoning.