Emotional Cartography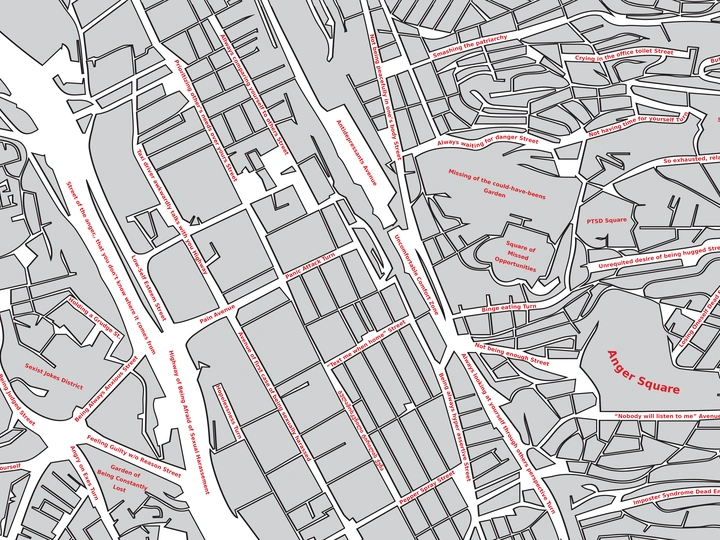 Mapping the emotional landscapes of the cities
---
Salome Zhvania
Tbilisi, Georgia
Links
Team members
Salome Zhvania
Field of work
Design, Visual Art, Multimedia, Film, Communication
Project category
Raising awareness
Project submitted
2023
I'm Salome Zhvania, a communications specialist and an artist Fromm Georgia. I work at a queer organisation in Tbilisi, Georgia, I am critical thinking lecturer and an emerging artist. I have graduated from CCA Tbilisi this December and my project has been a success. I often work with social movements and activists and create visual and video materials. I am interested in philosophy, psychology, queer feminist and climate issues.
---
During my course at CCA Tbilisi I created an emotional map of Tbilisi - assigning particular emotions to different streets, squares, roads, buildings etc.
And for this project, I want to recreate the map according to different cities, in order to make emotional connection towards different spots in the area we live, as I believe, emotional dimension is the one where we should raise awareness about the problem (in this case, climate) and ignite motivation in people.
In nowadays, with hustle culture, routine days, destabilized mental illness, collective trauma around, we have lost connection to the world around us. In addition, the space around us is not always safe, especially if we are women/queer/BIPOC or of other marginalised groups. We lose connection with the environment and thus, with ourselves, as our boundaries got violated and neglected on daily basis. For better emotional regulation and to be in harmony within inside and outside, it is essential to restore this connection, to find, assign and name emotions through the places and thus take care both of us and the environment.