In search of shadow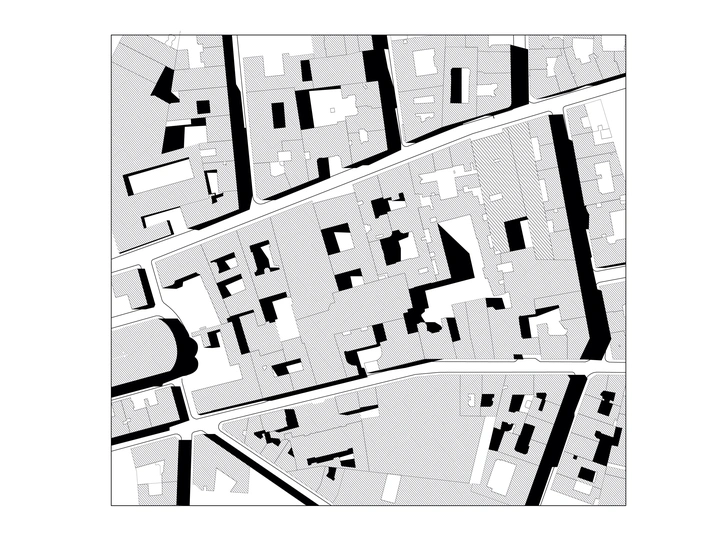 A research about the elements and devices to generate shadows in the urban space
---
Jasmine Kenniche Le Nouëne I Gaël Le Nouëne
Paris, France
Links
Team members
Le Nouëne Gaël
Kenniche Le Nouëne Jasmine
Field of work
Architecture, Urban planning, Curating, Research
Project category
Urbanity
Project submitted
2023
Jasmine Kenniche Le Nouëne is a french architect, actively involved in the field of architecture, urbanism, landscape and design. She founded JKLN as a workshop and architectural research laboratory in 2014. JKLN ' s practice has been honored with several awards in Europe and she' s part of the young women representing architecture in France. She's graduated from ENSA Paris-Belleville and obtained a research master degree from ENSP Versailles in 2010. She's also teached in different schools in Europe ( France I Suisse I Belgique).
JKLN distinguishes herself by her approach - sensitive, contained and mastered - which aims to bring out an existing potential. She produces an architecture that responds to social needs, inspires experiences and stimulates encounters. JKLN defends the idea that a poetry emanates from a situation whatever its state. She researches the intrinsic qualities of places, re-examining their identity, and boundaries. JKLN advocates an architecture that integrates and not that seeks to be seen regardless of the impact it has. An architecture that is anchored by its composition. Her geometry is fundamentally constructive. Her structure generates space, character and dialogue with light. Always in search of a new narrative and pictorial dimension.
Gaël Le Nouëne, Architect co-founder of the O-S architectes workshops since 2007. He graduated from ENSA Paris-Belleville (Architect DPLG) in 2004.
Jasmine Kenniche Le Nouëne and Gaël Le Nouëne are collaborating on this research as part of Faire Paris supported by the Pavillon de l'Arsenal. Their activity is centered on the process of designing a project and the act of building in the context of public projects. This collaboration demonstrates a shared interest in research through architectural projects and the evolution of urban models.
---
Urban space is the place of a continuous conversation between light and shadow, between phenomenological exchanges that enrich the quality and identity of a city.
The connotation of shadow has been loaded with negative preconceptions and symbolism. However, without shade it would be impossible to appreciate the contrast of light in our daily lives and it is this interaction between light and shadow that composes the rhythm of our urban fabrics and our experiences in the city.
This heliocentric approach of cities used to make sense were not particularly intenses. Nevertheless, in actual times it has become visible the consequences of global warming and climate change in the temperature and stationary phenomena in our cities. Supported by scientific evidence that shows the important augmentation in temperatures it seems fundamental as architects and inhabitants of the city to reflect on the devices allowing us to protect ourselves from the heat in the city without resorting to technical devices and energy consumers.
Shadow is the result of the interaction of a building with a phenomenological context, creating through it shadowed spatial volumes that are inhabited differently from open bright spaces. The design of this space, which in most cases is a residual and random consequence, must also be at the center of our reflection. These shaded spaces or spatial volumes of shadow are for the most part the testimony of an in-between, of the built and the open, of the private and the public, of the intimate to the social. a meeting space, and it is in this space whose richness lies not only in its condition of thermal and luminous comfort but also in its condition of movement, fluidity and rhythm that can allow a change in our way of living the city.
To construct certainly implies the existence of shadows as a consequence, but to construct a shadow is to understand it not as a consequence but as an intention.