The 27 Modes of Congestion.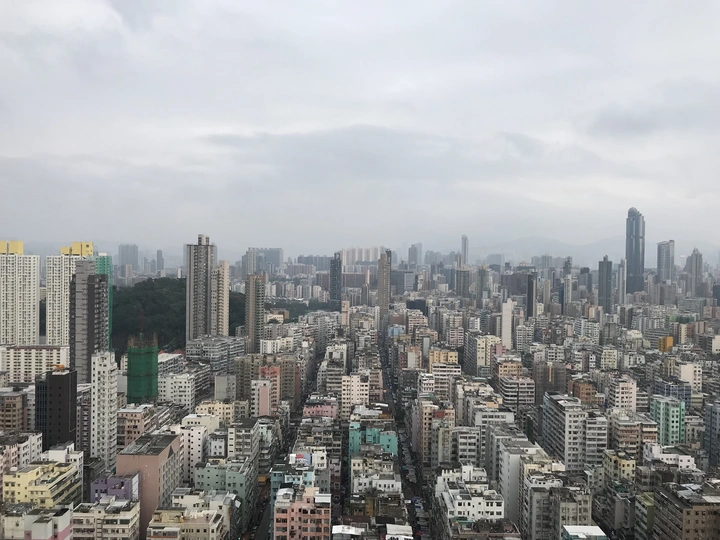 Unraveling Megacity's Congestion Complexity: A Methodology Research Project Examining Urban Overload and Innovative Solutions for Sustainable Cities.
---
Yi Guo
Ascoli Piceno, Italy
Links
Team members
Yi Guo
Field of work
Architecture, Design, Urban planning, Photography, Research
Project category
Sustainable mobility
Project submitted
2023
Yi Guo is a Ph.D. candidate in Architecture and City at SAAD Scuola di Architettura e Design, International School of Advanced Studies Università di Camerino, supervised by Professor Pippo Ciorra.Her research interests lie at the intersection of Critical Theory, Political Economy, and Urban Practices, specializing in questions about relationships between aesthetics and politics, finance power and colonial history, urbanism, and capitalism.Her current projects are 'Congestion, Critique of Urban Space Production in the 21st Century. In the case of Megacity under Turbo-Capitalism' and 'The 27 Modes of Congestion Contradictions: A Methodology of Space Research in Megacity.'
After holding a Master's degree from Shanghai University, she practiced in Wisconsin, Chicago, and Boston. She worked as a senior landscape architect for four years in Shanghai. Her practice work investigates patterns and processes of spatial restructuring in extended metropolitan regions in the Greater Bay Area (GBA). In 2019, she received the Outstanding Designer award granted by the Shanghai Urban Planning Bureau. Her practice work is focused on engaging with the transitional landscape patterns and homeostasis of hyper-urbanization, intersecting ecological, social, and political sciences within the context of current debates on post-human ecologies and a historical perspective. She critically reflects on social and spatial inequalities to understand the relationship between humans and the Cyborgs [Being in the Hyper City, and the Posthuman Body.].
Yi Guo's research is in the process of developing new comparative architecture research and the crisis between Asia and Europe, considering the evolving world and the impact of technology on cities and human lives. Her study delves into topics in the 19th and 20th centuries, exploring Hubs, Mobilities, and Urban landscape history and Architectural theory to understand how historical perspectives contribute to the study of the "urban post-human."
---
1. Context and Initiation: The "The 27 Modes of Congestion Contradictions: A Methodology of Space Research in Megacity " project addresses the challenges posed by economic congestion under Turbo-Capitalism, impacting megacities worldwide. With rapid urbanization and economic growth, complex congestion issues affect spatial culture. Our goal is to understand congestion intricacies and explore sustainable urban development solutions.
2. Development and Framework: Adopting a comprehensive methodology, the project delves into 27 congestion modes, encompassing physical, social, economic, environmental, and cultural dimensions. Integrating various disciplines, we analyze congestion complexity through fieldwork and in-depth case studies in Shenzhen, Hong Kong, Copenhagen, Paris, and Milan, observing economic congestion's impact on urban development. The selected cases represent their unique urban contexts, ranging from rapidly developing Asian megacities to established European urban centers, providing a rich spectrum of congestion challenges for in-depth research.
3. Successful Aspects and Impact: Categorizing congestion into 27 modes enhances insights into spatial culture. Findings inform urban planners, policymakers, and researchers, enabling effective strategies to address economic congestion and promote sustainable growth. The project fosters discussions and collaborations, raising awareness of congestion's ethical and social implications.
4. Future Evolution: The project's future involves expanding case studies globally for cross-cultural comparisons. Bridging research and practical application, we collaborate with stakeholders to implement innovative solutions, mitigating congestion's negative effects. A roadmap for sustainable planning will encompass smart transportation, green infrastructure, and inclusive design for resilient cities.
5. Publication.Guo, Y. (2023).Congestion:Urbanism,Economy,and City Identity in the Far East and Europe.Springer Press.