SPINN : Foresight - Regeneration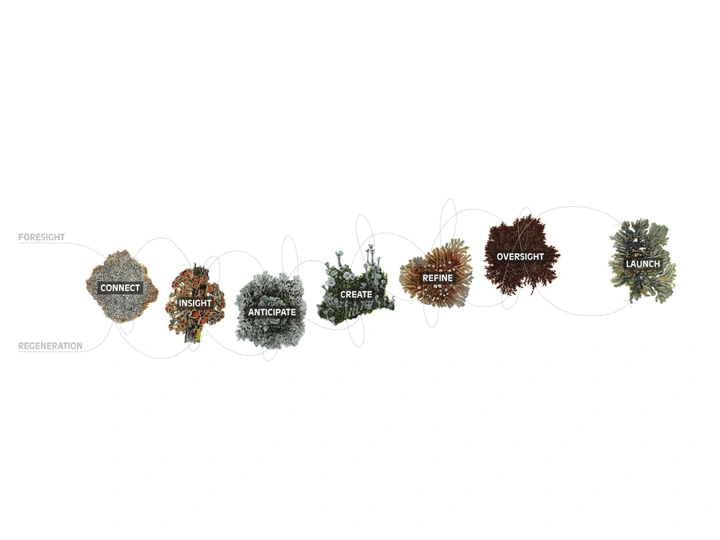 Our methodology have foresight and regeneration at its core, spanning research to concept, elevating opportunities of each space, place or territory.
---
Menno Cramer
Lisbon, Portugal and Amsterdam, Netherlands
Links
Team members
Menno Cramer
Joana Lima Lima
Margarida Monteiro da Barros
Diogo Teixeira Teixeira
Vicente Xara-Brasil Monteiro
Field of work
Architecture, Design, Urban planning, Other
Project category
Public space
Project submitted
2023
We are SPINN
SPACE IS THE
CENTRE STAGE
OF LIFE.
From the labor room of birth to the inevitable place of death, each instant of everyday life takes place in a space. As both a mental and sensory experience that is vital for existence, we keep asking: how can we make it future-proof?
DIOGO TEIXEIRA
Chief Ecosystem Officer
Diogo is a sustainability-focused entrepreneur with master's degrees in civil engineering and urbanism. After decades of work across Europe, Africa, and Asia, he co-founded IPAV, Beta-i, and Build the City. His expertise lies in sustainable placemaking.
JOANA LIMA
Head of Foresight
Joana designs sustainable learning and innovation journeys. A Territorial Engineer with a PhD in Strategic Sustainable Management, she has 10+ years of experience in sustainability integration in Portugal, Cape Verde, Angola, Guinea Bissau, Mozambique, and UE.
VICENTE XARA-BRASIL MONTEIRO
Ecosystem Developer
Vicente is passionate about sustainable development through collaborative and innovative learning experiences. He holds a master's degree in Environmental Engineering, and his skills from being a showjumping rider—adaptability, teamwork, and communication—make him an asset for sustainable development.
MENNO CRAMER
Curator of Technology
Menno specializes in design and human interaction. His PhD in Neuroscience & Design explored how we perceive and are impacted by physical and digital spaces. As a UX designer and consultant, Menno focuses on creating experiences that accurately predict user response.
MARGARIDA MONTEIRO DE BARROS
Margarida has over two decades of experience in areas such as strategic innovation, sustainability, and Design Thinking processes. She has been working in the field of strategic prospective for almost a decade.
She holds a PhD in Innovation for Sustainability from Loughborough University, a master's degree in Design for Sustainability from Cranfield University.
---
Framework: Our methodology and modus operandi have foresight and regeneration at its core, spanning from research to concept, pilot testing and monitoring, according to the needs and opportunities of each space, place or territory.
F O R E S I G H T
Through a participatory methodology, powered by ALVA, we detect relevant drivers of change and uncertainties, and build scenarios that anticipate the future uses of spaces and their challenges. This long-term view enriches the understanding of the strategic implications, risks and opportunities that will boost the regenerative development of these spaces.
R E G E N E R A T I O N
Inspired by the living systems approach, we study the interdependency of questions at stake with all parties involved. We highlight how different elements relate and affect each other on different levels. To guarantee long-term prosperity and positive impacts, we focus on nature and its principles, enabling the people, the place, and the planet to thrive.
----
ENGAGEMENT
We prioritize listening and co-creating with those affected by our projects, from individual citizens to communities and sectors. Engagement is key in envisioning future spaces.
TECHNOLOGY
Technology should benefit people and the planet, enhancing our interaction with spaces. Whether analog or digital, it's a valuable tool for data collection, impact measurement, process acceleration, and solution improvement.
SUSTAINABILITY
We believe in creating value today and for future generations through "net positive" solutions. Our spatial innovation process takes full responsibility for all social, environmental, and economic impacts.