By the AC, I mean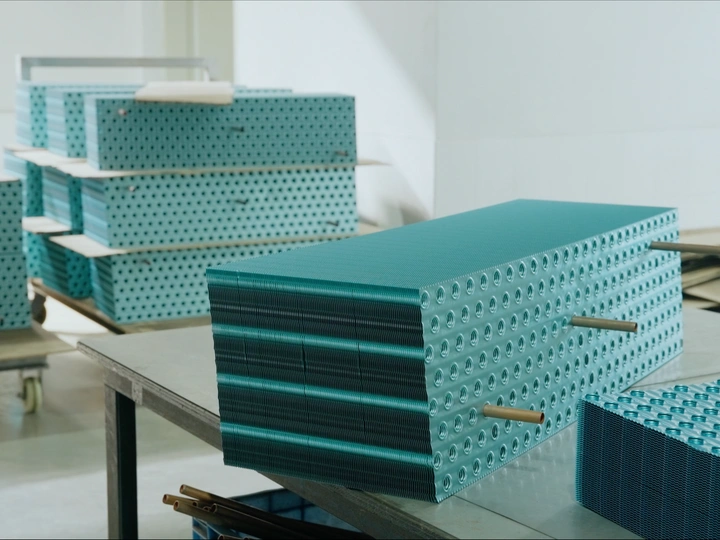 Shape the world through air
---
Hanwen Zhang & Xiaolu Yan
Braunschweig;Germany
Links
Team members
Hanwen Zhang
Field of work
Architecture, Visual Art, Multimedia, Curating, Research
Project category
Energy
Project submitted
2023
Hanwen Zhang is an artist and filmmaker currently based in Braunschweig. He holds an MFA from the School of Visual Arts in New York and was the recipient of the SAH Award for Film and Video 2020. As a current fellow of Braunschweig Projects, he has participated in various residencies and programs including the Oberhausen Seminar in Oberhausen, the Fosun Foundation Art Residency in Shanghai, the BRIClab Video Art Residency in New York, the UnionDocs Summer Documentary Lab in New York, and the VSC Artist-in-Residency in Vermont. His work has been exhibited and screened at venues such as the Power Station of Art in Shanghai, the OCAT Institute in Beijing, BY ART MATTERS in Hangzhou, CACHE Space in Beijing, as well as at film festivals including the Beijing International Short Film Festival and BBC LongShots.
Xiaolu Yan is a researcher and architect. She was born in Hefei, Anhui Province in 1997. She graduated from the Central Academy of Fine Arts in June 2023 with a master's degree in architecture. She has received several awards and scholarships in the field of architecture, such as The 8th China Habitat Environment Design Annual Award, AUBE Fellowship, Hong Kong Contemporary Design Awards, British Ecology Design Award, and Taiwan International Student Design Competition, among others. Her exhibition experience includes *Uncanny Home*, DEMO&3ge3 project, and *Fresh Power*, CAFA diploma exhibition. She currently lives and works in Berlin while creating an essay film on the theme of technological images and spatial production in the context of digital capitalism.
Hanwen Zhang and Xiaolu Yan have worked together because of the project showcased in the form. They share a common concern for the ethics of technology in the process of modernization and space issues.The method of creation can be categorized as a method of artistic research.
---
Project background:
Dongguan is a manufacturing-centric city known as the "world's factory." While there, Wen launched this artistic research and production project focused on air conditioning (AC) after experiencing a sudden geo-climate change and visiting an AC manufacturer that produced giant customized AC apparatus. The manufacturer's clients included museums in Beijing and Singapore, airports in Hong Kong, casinos, and police headquarters in Macau, among others. He was fascinated by the scale and structure of the air conditioners, which were perfectly assembled large "black boxes." Meanwhile, their clients, most as public institutions located in the heart of urban living, could also be considered as social "black boxes", and are somehow connected in a specific way since they share the common need of controlling the indoor atmosphere and temperature for different or shared motivations. The research gradually evolved to include the idea of complex systems and chaotic theory, considering both the technological and ecological influence of global massive or regional abusive AC usage. At the end of the residency, a short film was produced as a visual sample demonstrating the work in progress, and they decided to continue the research in a cooperative manner
The current objective of the research involves collaborating with scientific institutes, laboratories, and institutions dedicated on addressing climate and environmental issues, to further contribute to a better understanding on the seemingly straightforward but probably unsettling connections between refrigeration technology and human activities on physical, psychological, financial, and cultural levels. To achieve this goal, the research will go beyond a purely theoretical approach and further incorporate various field and case studies. Different practical and artistic strategies would be employed to gather firsthand knowledge and convey educational or thought-provoking messages to the general public.