architectural theatre. city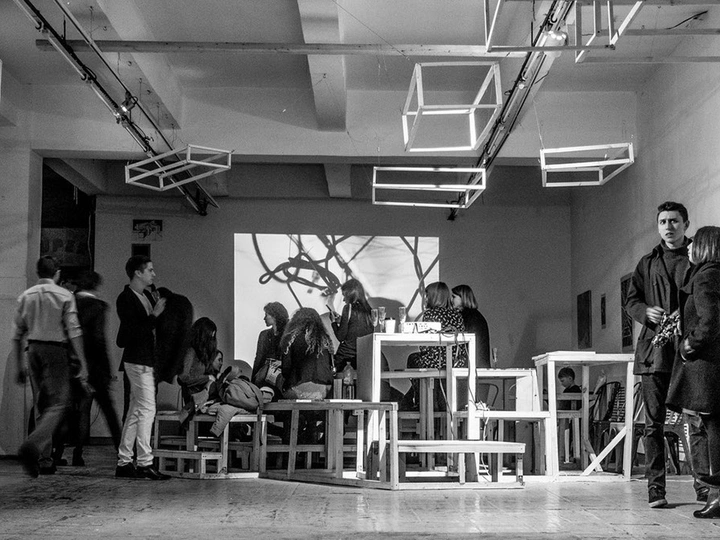 Art and performance laboratory.
---
tigran gevorkyan
Yerevan, Armenia
Links
Team members
tigran gevorkyan
dasha kuzmenko
sasha sayger
Field of work
Visual Art, Multimedia, Curating, Communication, Research
Project category
Public space
Project submitted
2023
The group was founded by two student architects Tigran Gevorkyan and Dasha Kuzmenko in 2015 in Krasnodar, Russia. The first name of the group was "Profad" in honor of the Krasnodar Faculty of Architecture and Design, where the first art interventions were forged. the group at different times included from 5 to 10 people: students, designers, artists, poets and musicians. art projects were implemented at various venues, including the Krasnodar Center for Contemporary Art "Typography". Tigran also participated in theater projects, made performances and played in the Moscow theater "Postscriptum". after the start of the war, Tigran moved to Armenia and works as an architect in Yerevan, simultaneously participating in the art life of the city. Daria lives and works in Krasnodar, but also plans to come to Yerevan. our joint work is usually built according to the scheme: launch an idea-motor that will bring together interested people for a while, organize a joint dialogue and search for forms, and then supervise the final project.
Our projects are interventions in the space of the theater or gallery and work with this space both through installations, art forms, and with the help of the body.
---
our project, which we modestly call "architectural theater" (or architect's theater), is actually a theatrical and architectural laboratory, which explores the space and urban environment in which we live at the moment. if, being in krasnodar, we made a laboratory dedicated to krasnodar (and our great love for the city), now there is a keen desire to comprehend the city of yerevan.
usually our laboratory takes the form of an event consisting of two parts: the research itself and the search for suitable forms, and the final project, which is a space with an installation and saturation of this space with performative elements. to put it simply, this is a room with our installation, which becomes a stage for "living" ideas about the city and life in the city. it is a kind of art therapy that allows participants to (at least) appropriate urban spaces for themselves and find a foothold in this space. if we talk about what form we propose this time, then there is a scheme that seems to be the most suitable. a group of participants (two curators and participants), consisting of 5-9 people, conducts research about the city and its vital structures. then he holds several performances in different parts of the city, which have both spatial and narrative potential. then, on the basis of research material and performances, the final project will be assembled, which is an "environment": space + exhibition + performance. there is no topic as such, perhaps it will be born in the process (it is thought that way), but the basis is the city of Yerevan (to generalize, the city where I arrived). calling ourselves an architect's theater, we simply emphasize the word "space" in our work, this does not mean at all that only architects and only for architects can do the project. our goal is to unleash the potential of space and provide a foothold for the use of this space. special attention is paid to the street, as an idea, to public space. we want to return the city to man.