Mappe vive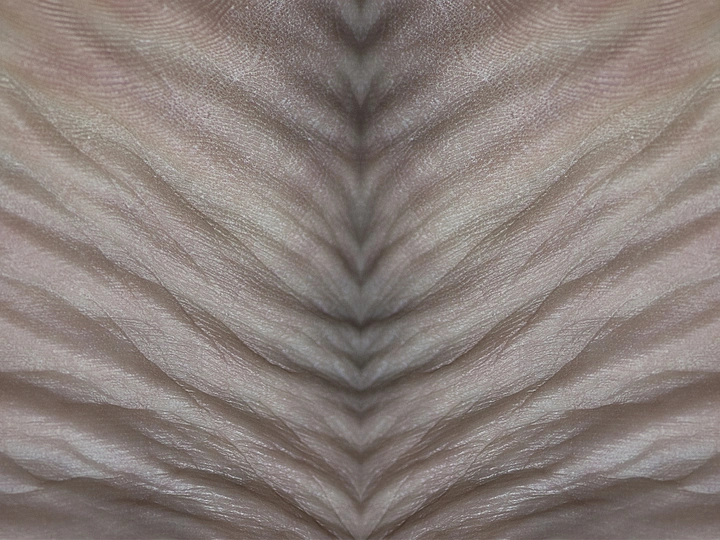 MAPPE VIVE investigates the relationship between the body and the landscape. In the end the human body is not so different from the planet earth.
---
medullastudiomedulla
san miniato
Links
Team members
cristina toni
Field of work
Photography
Project category
Raising awareness
Project submitted
2023
We are two ordinary women, photography is our expression. We work with and on the body, especially ours.
We like to examine unusual but also simple aspects creating relationships that investigate themes close to
us and that strike us at various moments of our existence.
We are two architects. We love the contamination between the various elements of art: painting, sculpture,
photography, fashion and design. Theatrical contamination with the architectural space is one of the aspects
that characterize our work. In the body's dimension is its color the protagonist, in the nuances of the details
that become landscapes or trying to destroy our vision of ouself. It's the color that tells the skin, insuperable
limit beyond which no one can go, that demarcates our living territory. It's as if our body borrowed our words
trying to elegantly tell,at the time of the photo shoot, an urgent topic.
---
We were in an abandoned marble quarry, taking photos of the marble's dust that seemed to be talcum powder due to a slow and continuous washout. It looked like skin dust, human skin dust. Here the idea was born, in that single moment, from that intuitive and sudden juxtaposition between man and nature. As on our planet we are able to identify rivers, beaches, lakes, craters, dunes, sands, valleys, water networks, we can also transpose this research to the human body in a comparison process. Conceiving the body as the earth, we start a simple investigation looking for human simple signs: veins, capillaries, folds, hairs, moles, textures. We identify pulsating, living maps, flesh-colored maps of skin-dust color. By abstracting the portion, the detail, from the whole we creates unusual textures. Thus was born our open project, constantly evolving, "MAPPE VIVE" which represents for us the human body atlas of edges, surfaces and fragments realized trying to focus attention on details that can be taken for granted if not even ignored.