The Institution of the Common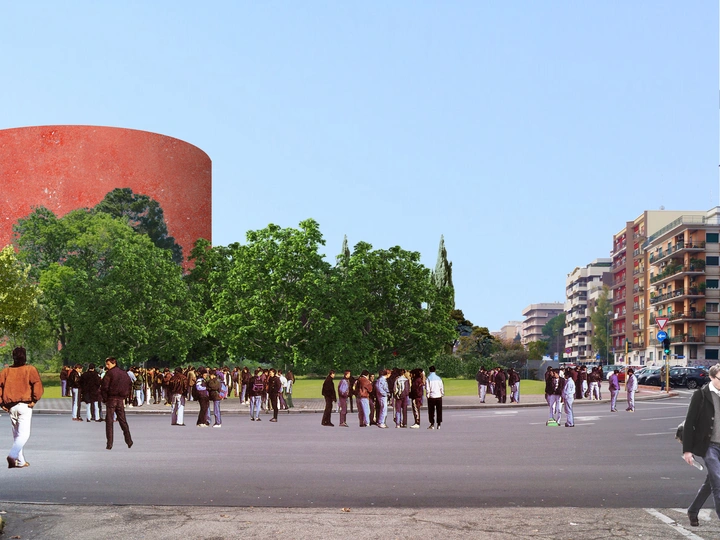 Emerging forces establish alternative practices in European cities, it sums up a collective plea for new forms of Institutions of the Common.
---
CNCRT collective
All around Europe but mainly in Bari (It), Paris (Fr) and Zürich (Ch).
Links
Team members
Luciano Aletta
Romain Barth
Ophélie Dozat
Hubert Holewik
Magdalena Jendras
Marson Korbi
Ezio Melchiorre
Matteo Novarino
Antonio Paolillo
Greta Torsello
Field of work
Architecture, Urban planning, Visual Art, Curating, Research
Project category
Public space
Project submitted
2023
CNCRT
CNCRT IS A COLLECTIVE
CNCRT WORKS ON ARCHITECTURE, URBANISM, AND TERRITORY
CNCRT HAS NO GEOGRAPHICAL BONDS
CNCRT IS OPEN AND PARTECIPATIVE
CNCRT IS CONCRETE, FROM LATIN CONCRETUS LITERALLY GROWN TOGETHER
CNCRT IS THE CONCENTRATION OF MANY DETERMINATIONS, HENCE UNITY OF THE DIVERSE
CNCRT IS AN ONGOING PROCESS
CNCRT IS A PROJECT
CNCRT is a collaboration between 12 architects located in Brussels (Be), Zurich (Ch), Paris (Fr), and Bari (It). By going beyond the geographical bounds and the hierarchical structure from the discipline, this team of work elaborate new forms of architectural practices built by the common endeavour.
---
In architecture history, through their language and powerful imposingness, institutions represented the imposition of rituals and events on the city: Institutions were formed by government, kingdom, religion, but never for pure-togetherness.
In recent years, "emerging social forces" appearing throughout European cities form alternative practices, rendering visible the precariousness of our contemporary lives. These practices can be grouped around the notion of the common, as a self-managed and democratic collective space. What if We turn this emerging practices into Institutions of the Common?
Action 1. Developed for the ri-Red festival in Bari (It) in 2020, Domes initiates the reflection of the Institutions by making visible the living condition of architects in European cities. Today, where labor absorbs affectivities, individual care, free time, We propose Domes for liberating ourselves from the discipline of the office/factory and for finding time to observe the Space. Domes are communal rooms, designed as generic architectures to be collocated within the capitalistic metropolis as places to organize ourselves as workers and to cooperate together democratically.
Action 2. Taking place in the Unité d'Habitation in Briey (Fr) in 2022, The Architecture of the Institutions is an exhibition that attempts to transform the Corbuséan cell into a shared space for its inhabitants. Using modular furniture within the exhibition area, the 12 protocols are intended to serve as instructions for constructing collective scenographies such as the Assembly. Through these various operations, we hope that the inhabitants will be able to experience new uses and rituals specific to the Institutions, while drawing up the protocols for defining the architectural forms of the Institutions.
Action 3. The Institutions of the Common is a long-life project and will take shape again for a restricted competition in Basel (Ch) and in Atripalda (It) at the next Oltre festival.