The sky that belongs to me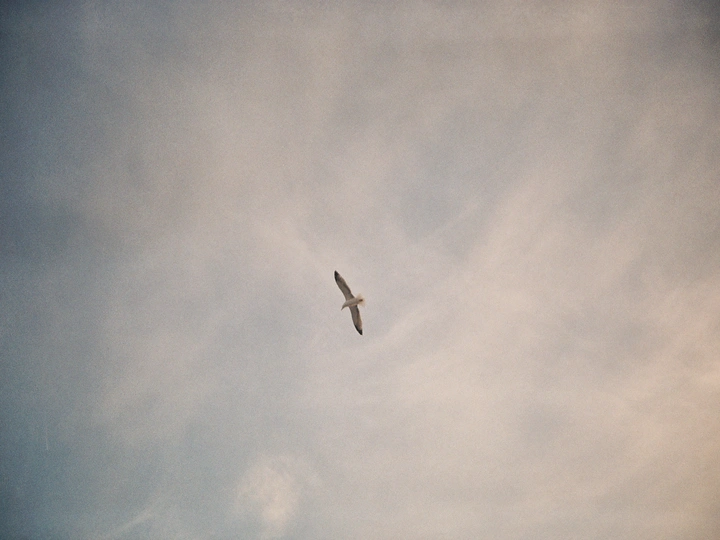 Personal observations made in Lisbon
---
Links
Field of work
Curating, Communication, Research
Project category
Sustainable mobility
Project submitted
2022
Born in Moscow. Studied sociology at the Moscow State Linguistic University. The first experience in fashion (international relations) became a source of interest for traditions vs modernity. Co-managed a young receptive agency in Saint Petersburg aiming to break post-soviet touristic clichés and shape new visions of local hospitality. Currently a student of Erasmus Mundus Master Program in Cultural Heritage (France, Portugal, Romania, Italy), summer intern at Lisbon Architecture Triennale.
---
The idea for further study/search for solutions is based on new (dis)balances of co-existing, resulting from the current resettlements.
The geopolitical situation with all its consequences makes Europe struck by the huge waves of newcomers. Within a short period of observations in Lisbon, and being able to understand both "languages", I can't help feeling an incredibly powerful character of these interventions. Considerable changes should concern, in different contexts, other European cities as well.
Apart from refugees escaping from the war, a massive flow of dissidents is looming. Such a form of migration for an indefinite period is turning out to be a positive experience, creating wealth-and-opportunities effects for the strangers, mostly of thirty-years-old. Newfound communities are self-supporting, capable of providing their members with work and leisure, all independently from the geography and established culture.
In the globalised and post-pandemic world of today, the process seems natural; it's encouraging for those who are coming. However, if we look from high above, the adaptation models are being built for the near term, benefiting from here and now and contributing unconsciously to a greater pressure existing in the city. The international presence pushes away traditional institutions, transforming central Lisbon to a faceless unity.
It makes a difference in comparison with the century-old trends, when the flows of Russian aristocrats "sitting on their suitcases" were forced to penetrate foreign environments. The traumatic migration practice was, in a sense, the price to maintain the dominant local culture, not substituting but enriching its sophisticated pattern (known Russian touches in French culture).
At these high speeds, how can we protect our identities without building a wall? How can we, at the same time, feel safely sheltered under our common beautiful sky, driven to move in the land? After all, the sky belongs to each of us.