Sustainable Reconstruction of Post-War Ukraine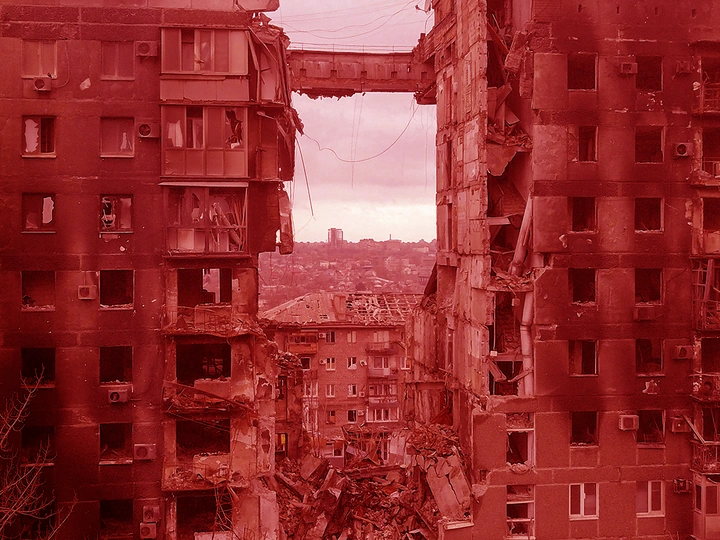 In response to the environmental crisis and the aftermath of war, this project is exploring regenerative building materials for urban reconstruction.
---
Liza Goncharenko
Kharkiv, Ukraine/ Brussels, Belgium
Links
Team members
Ielyzaveta Goncharenko
Field of work
Architecture, Landscape architecture, Ecology, Multimedia, Research
Project category
Raising awareness
Project submitted
2023
Liza Goncharenko is Ukrainian architect and urban designer currently based in Brussels. Liza obtained her bachelor's degree in architecture in 2014 at KNUCEA in Ukraine. During her bachelor studies she spent an exchange year at the Faculty of Architecture in Lisbon, where she studied landscape architecture and urban design.
Between her bachelor and master studies, Liza interned at White Architects in Stockholm, working mainly on residential and office building projects.
From 2013 to 2017 Liza was a National Contact of Ukraine at the European Architecture Students Assembly EASA, where she remains an active member.
In 2019 Liza graduated with an International Master of Architecture degree from KU Leuven (Campus Sint-Lucas Ghent). For her master dissertation project she was part of a design studio centered on the possibility of rethinking domestic space and housing affordability in the region of Brussels. Liza's project was a politically driven attempt to imagine a 'basic income dwelling' in terms of typology, location and construction technique, conceived as a residential form that would available to all citizens, thus translating into architectural terms the philosophical notion of universal basic income.
After gaining practical experience at several architecture offices in Brussels and Antwerp, she joined BRUT in January 2021. Currently Liza is doing a fellowship at the Institute for Public Architecture in New York.
---
This research project seeks to delve into the intersection of heritage preservation, regenerative materials, and the collective memory of war in Ukraine. The initiative aims to explore how architectural approaches can preserve and showcase traces of war destruction while commemorating the traumatic past in a daily life context. By examining the successful integration of regenerative materials in heritage sites affected by war, this research will propose design strategies that foster remembrance and resilience, ensuring that tragic events are not forgotten.
The project draws inspiration from the profound historical significance of war sites and their potential to serve as powerful reminders of the past. The research acknowledges the challenges of balancing preservation and transformation, seeking to develop design interventions that honor the past while promoting sustainable and relevant uses for these sites in contemporary urban life.
Through fieldwork and engagement with local communities, the project aims to understand the cultural and emotional importance of these sites, as well as the potential for incorporating regenerative materials in their restoration.
The anticipated impact of this research is two-fold: firstly, it aims to contribute to the discourse on heritage preservation and regenerative design, shedding light on innovative approaches that ensure the preservation of war traces while embracing sustainable materials and practices. Secondly, the project aspires to have a practical impact by offering design guidelines and principles that can be applied to other heritage sites worldwide.
By combining the restoration of heritage with the innovative use of regenerative materials, the project seeks to shape architectural practices that foster healing, remembrance, and resilience. Through its efforts, the research aims to contribute to a more sustainable and compassionate urban environment that honors the past and prepares for the future.