Rural Tech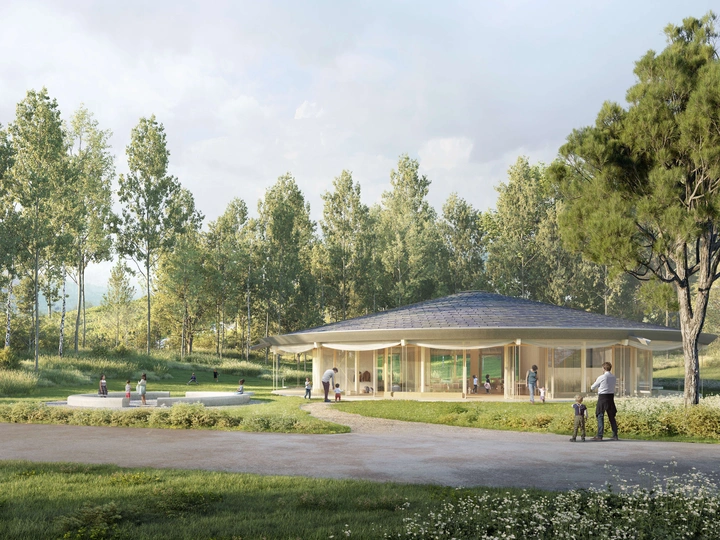 Culture, Technology, and Community as Catalysts for Reconnecting with Pastoral Landscapes
---
Giorgio Azzariti / Edoardo Cappella
Rome, Italy
Links
Team members
Giorgio Azzariti
Edoardo Cappella
Paolo Catrambone
Field of work
Architecture, Landscape architecture, Ecology, Curating, Research
Project category
Rural spaces
Project submitted
2023
Drawing upon extensive multidisciplinary experiences in architectural practices and international research departments, including renowned firms like Herzog & de Meuron (Basel), David Chipperfield Architects (Berlin), and the Museum of Modern Art (New York), Giorgio Azzariti and Edoardo Cappella started collaborating in 2023. Their combined work has received international awards and has been showcased in venues such as the MAXXI museum in Rome. In addition to their professional endeavours, they actively engage in teaching and research.
---
In spite of the ongoing depopulation affecting rural territories, recent socio-economic, climatic, and sanitary disruptions have sparked a significant re-evaluation of remote natural landscapes. These developments have prompted profound discussions on the potential integration of these landscapes as active components within cultural, social, and economic structures at both global and local levels.
This transformative initiative, triggered by funds provided by the European Union's Next Generation EU program, aims to establish a small pavilion for children — a kindergarten — in Prato Ottesola, a charming rural area in northern Italy. The pavilion blends cutting-edge technological elements, such as photovoltaic shingles inspired by vernacular tradition, with sophisticated resource recycling systems, all while incorporating low-tech, specific, and sustainable solutions like prefabricated wood construction and efficient strategies for ventilation and sun protection.
The primary objective of this undertaking is to create a prototype that not only functions as a school, but may also serve as a versatile social hub capable of accommodating various activities due to its adaptable design. By doing so, it seeks to revitalize rural areas and explore innovative approaches to sustainable cohabitation and harmonious coexistence between humans and nature, exemplifying how thoughtful planning and forward-thinking can lead the way in transforming rural communities and fostering meaningful connections between people and their natural surroundings.