Sojourning [Sub]alternated Schizophrenias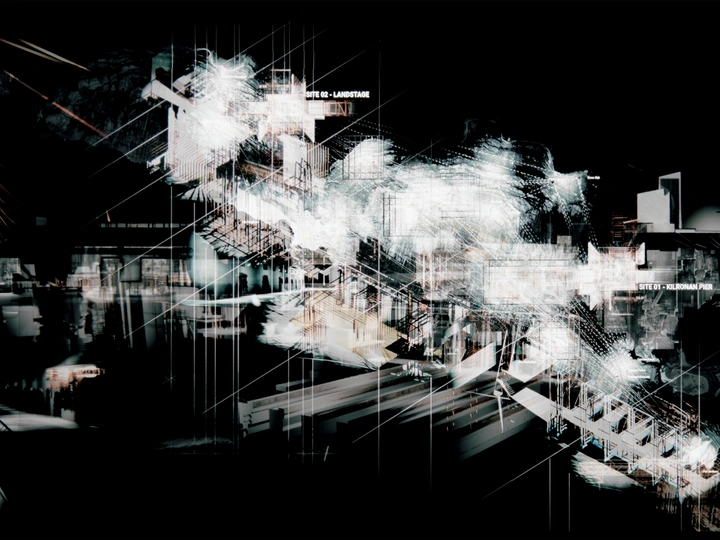 This project challenges the notion that islands are unsuitable but rather potentially catalysts for testing grounds of sustainable innovations.
---
Brian Hand
Inis Mór, Aran Islands, Ireland.
Links
Field of work
Architecture, Research
Project category
Material tracking and reuse
Project submitted
2022
Brian completed his Master's degree in Architecture from University College Cork in 2021. Brian has developed a strong academic interest in spatial theory and application, as well as germinated intellectual pursuits in Urbanism, Circular Economy and Digital Construction. Professionally, Brian has worked in Amsterdam, The Netherlands. Working for two offices whic held a strong line towards sustainable praxis. More recently in Dublin, Ireland, he is in pursuit of being a registered architect.
---
This project understands an island being in a condition of schizophrenia, alternating between real and imagined realities. A position of being peripheral to a mainland has created a sense of marginality, being subaltern to a dominant position. The everyday reality of the island, marked by the ongoing depopulation, the loss of native language, and local economy of means, is supplemented with an imagined reality formed by those who orientalise the islands through pejorative and celebratory ideals. Merging and distilling these realities it is intended to produce the hybridity of Homi K. Bhabha, which allows for an important change of perspectives to occur and resulting in a disavowal of the established hegemony. Fundamentally challenging the existing island centrality and peripherality paradigm through island restoration and resurgence.
The Schizophrenic's and the Architect's residency is used to choreograph a theatrical performance in order to ignite the shift towards island hybridity. Collectively the architectural actors compound programmatic functions in a trialectic fashion. Beginning as an island-scale performance, satisfying the Schizophrenic's overdue intentions; to the islanders, various actors operate to create the abundance of material wealth in order to develop a circular economy; to the sojourner, the actors act as a new set of liminalities, offering respite as they navigate latent routes across the landscape.
The project offers an opportunity to establish a new social contract between the island body and the mainland. Helping to alleviate the status of peripherality the island body is subjected to, while countering the sense of alterity associated with them. Through means of self-sufficiency, the island body can realign its attention on its own centrality, focusing on resurgence of population, language, culture. Further igniting the restorative function for the island, shifting away from the living archive into a viable landscape for proliferation.