RECE |Repository of Reusable Construction Elements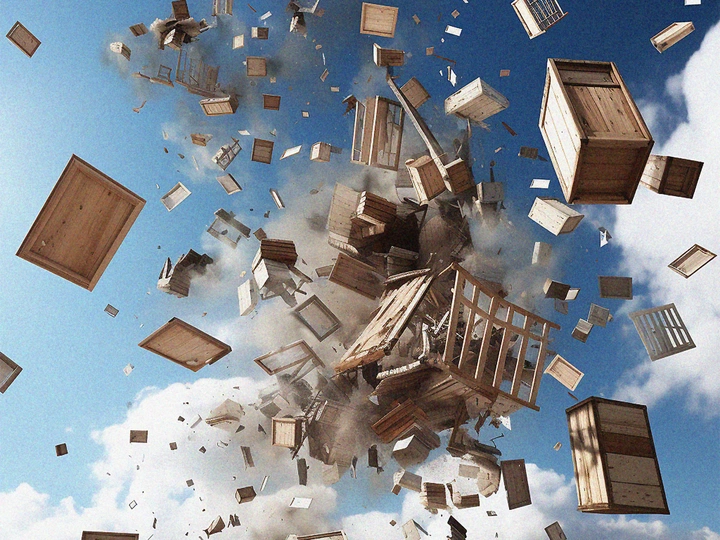 Creating a regional repository with the goal of encouraging communities to salvage, store, sell and reuse construction elements.
---
Dragos Ghioca
Sanem, Luxembourg | Zurich, Switzerland | Constanta, Romania
Links
Team members
Dragos Ghioca
Field of work
Architecture, Design, Curating, Research, Other
Project category
Material tracking and reuse
Project submitted
2023
I am an architect with an active interest in circular practices and material distribution for construction.

In 2021 I have joined the team of the research project Petite Maison, realised in the framework of the European Capital of Culture Esch22 and initiated at the University of Luxembourg by Prof. Carole Schmit. Petite Maison was a construction performance open to public, and planned to stretch over 3 acts: construction, use and deconstruction while each construction element was linked to a virtual database and remains available for reuse, independently from the others, after deconstruction.
Following my interest in the various facets of circularity, starting in the Autumn of 2023 I will continue to broaden my expertise in reuse practices as a doctoral fellow in Zurich, Switzerland.
---
RECE is a conceptual initiative to create repositories of reusable construction elements that are salvaged, stored, repaired, and reused within regional limits, in order to reduce depletion and facilitate reusability practices.
Reusing construction elements is certainly not a new form of resourcing the material supply for constructions. Yet, considering the current amplitude of ecological footprint associated with construction activities, planners and constructors have started a new journey to adapt technology and develop tools meant to facilitate reusability practices.
While the implementation of reclaimed and reusable elements appears logistically and financially challenging, in balance stands the positive impact of reducing extractions next to the inherent aesthetic, material, and cultural value of the reused.
The ambition of the project is to value local craftsmanship and community participation for boosting the reuse practices for construction. Although the project has no fixed location, scale, or structure, RECE is intended to develop and spread the know-how for creating local repositories of reusable construction elements in formal and informal environments.
The tools to generate such a collective know-how are adjustable and based on active involvement from the locals. The ultimate goal is to establish a self-operated public repository that supports the construction needs of the community towards self-sufficiency.
Low-Tech or High-Tech, the methodologies should encompass lectures, workshops, or studios on all the aspects of reuse practices, including urban mining, material tracking, or technical procedures for reclaiming, repairing and reusing elements. As well, the methodologies will be tailored according to the case in order to facilitate the organisation of a local repository that could also serve as a flea market of construction elements, tools, or machines.