Looking for Feminist Utopias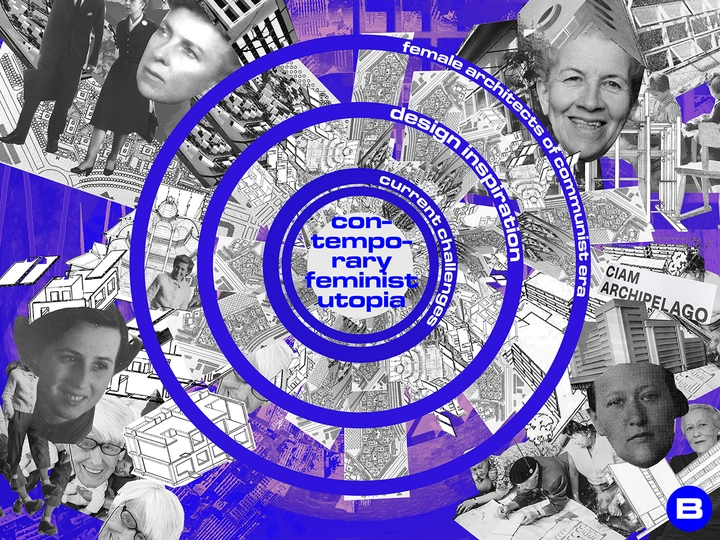 What if we let women design for 2 years? Would they create a better world? To answer that we`re investigating the fem-architects of the socialist era.
---
BAL ARCHITEKTEK
Warszawa - Kraków - Kielce, Poland
Links
Team members
Dominika Janicka
Barbara Nawrocka
Dominika Wilczyńska
Field of work
Architecture, Urban planning, Research
Project category
Renovation
Project submitted
2022
Dominika Janicka, Barbara Nawrocka and Dominika Wilczyńska - architects from Poland. They established BAL ARCHITEKTEK, a grassroots initiative that supports women in the architecture field, recalls a memory about female architects and promotes feminist urban planning. Nawrocka and Wilczyńska run MIASTOPRACOWNIA architecture studio together http://miastopracownia.pl/. Janicka is a creative director at the Institute of Design in Kielce and runs her own practice http://dominikajanicka.pl/
---
Lessons from fem-architects from the communist era
During the communist era in Poland, women were professionally active. Despite the gender equality declared by the state, female architects were relegated to less prestigious tasks. They primarily designed residential buildings, kindergartens or playgrounds. Paradoxically, despite material and economic limitations, they could demonstrate creativity in designing new solutions, relying on their own experiences, eg. caring work. The architects we recall, in the 1940s-1970s., were implementing clever architectural ideas in times of materials shortages and housing crisis after WW II.
Barack Obama once said that he is absolutely sure that if every nation was run by women for at least 2 years, we would see a significant improvement across the board on just about everything. What if one applied this rule to the architecture world and let women design for 2 years? Would they design a better, more caring world? We are looking for the answer by investigating the projects of Polish female architects of the communistic era.
Let us introduce you to the story of Nina, Maria, Helena and Halina, talented women architects who developed several innovative social solutions. What can we learn from them to solve nowadays challenges? As Poland and other Eastern European countries are hosting over 3 mln Ukrainian refugees, most of them are women and children, we urgently need some real solution for an architecture in terms of care. Unpaid care work is still an important factor that determines the ways we are using urban space. We want it to also shape urban planning. Our exhibition proposal is a presentation of research conducted since 2020 on an architecture of care developed behind the iron curtain before '89 by Polish female architects. Inspired by their approach, we are preparing original architectural and urbanist ideas and solutions addressing nowadays crises and creating new feminist utopias.
Fellow