Sustainable Development; Leave No ARCHITECT Behind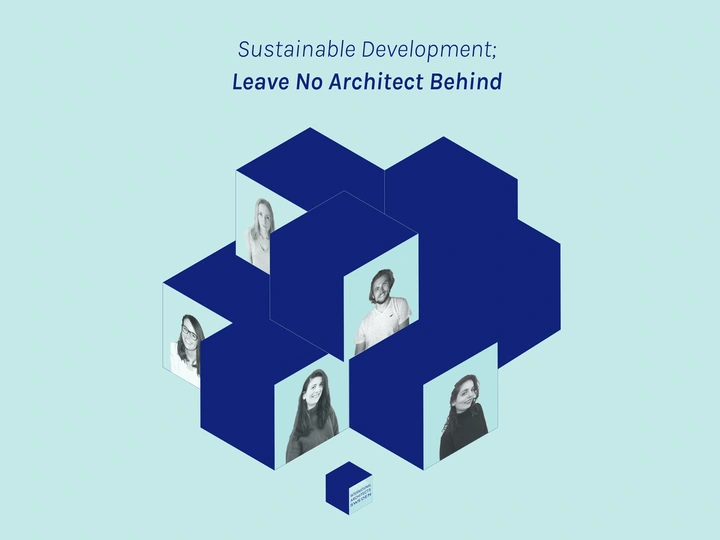 We should create a world where NO ONE IS LEFT BEHIND, starting from within the architecture industry.
---
International Architects Sweden
Stockholm, Göteborg, Malmö_Sweden
Links
Team members
Arnaund Baas
Fatima Grand
Rachel Lindberg
Chiara Lombardi
Nada Madhoon
Mayra Milena
Alison Singer
Lisa Sukholovsky
Migena Sula
Field of work
Architecture, Communication, Research
Project category
Raising awareness
Project submitted
2022
International Architect Sweden IAS is a network created in 2020 in Sweden with a mission to bridge the knowledge gap between international architects and the local market. We aim to open a discussion around inclusiveness and diversity in the architecture and planning industry in Sweden and beyond.
---
In today's multiethnic societies, decisions concerning the planning and design of places and buildings become critical in enhancing the sense of belonging for all.
But how can we achieve diversity and inclusion in our designs when many of those behind today's building projects are not always representing different minorities?
The "Leave no one behind" principles and the New European Bauhaus create the perfect landscape to openly start the conversation of diversity and inclusion in the architecture profession.
Starting from the Swedish context, International Architect Sweden (IAS) aims to create a space to raise awareness of the difficulties many international architects face when hoping to enter the "gated" local market.
Our goal is to ask questions that could initiate a systematic change in the industry and make it possible to open the doors for a more diverse profession.
Shouldn't architectural practices be the place to promote diversity?
Why does it become so difficult to integrate and contribute to a new architecture community as a newcomer?
How can we learn from positive examples?
In this proposal, we hope to tell the story of international architects in their so-called new homes; through a series of exhibited interviews followed by an open talk about the diversity in the architecture and design profession. The goal is to create awareness and initiate a conversation that could lead to a movement in the field.