Building Hope in a Desolate World.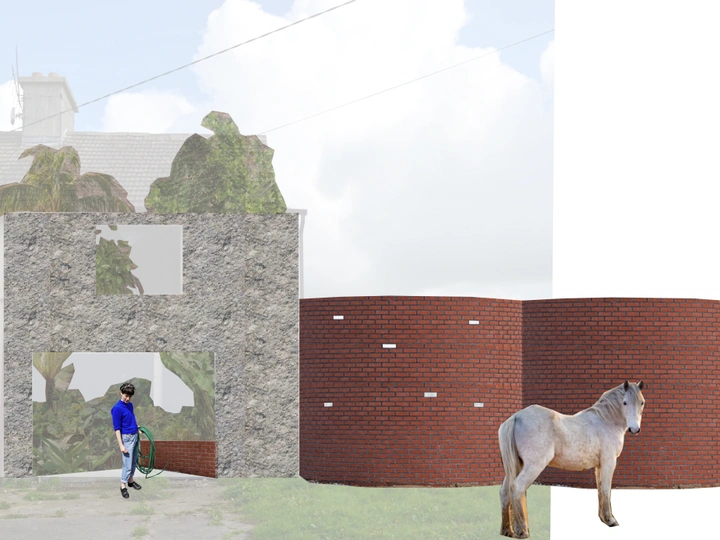 Renewal, Symbiosis, and Daydreams: Using 'fictioning' as a tool to imagine natural utopian worlds which inspire hope and the will to act.
---
Anna Blair
Various places in County Clare, Ireland such as the Burren and the Shannon Estuary.
Links
Field of work
Architecture, Visual Art, Research
Project category
Raising awareness
Project submitted
2022
In 2022, I graduated from the School of Architecture University of Limerick with a BArch (Hons). My thesis, titled 'An Enclosed Commons: Spatial Transformation for the Common Good', was rewarded a 2.1 grade with the written element being Highly Commended in the Global Undergraduate Awards. My architectural writing has been acknowledged in a number of other awards such as the Berkeley Undergraduate Award Competition. I have attended various writing schools with the IAF, TBG+S, and the RHA.
---
My project would help to raise awareness about climate change and action by presenting a utopian vision of a sustainable future, in the form of fiction which is accessible and draws an audience into a new world.
'Fictioning', as coined by Simon O'Sullivan and David Burrows, is the practice of acting (through writing, for example) in order to open new worlds, challenging those of dominant culture.
Fictional writing engages in world-building and often of the radically fantastical. In the case of fantasy writing, entire ecosystems can be imagined and brought to life. With the likes of William Morris' 'News from Nowhere', new societal forms and values are envisioned allowing us to experience social lives and practices not yet lived.
My project will be a piece of utopian fiction set in a world in which humankind's wellbeing depends on the strength of the natural world. In this place, social human life is unequivocally grounded in the patterns of nature, in a magical way.
This world will be based in a future version of County Clare, in Ireland. Clare has many special natural places such as the Burren and the Shannon Estuary. It hosts threatened plants and mammals. The fictioning of this place will be based on research into its natural past and predictions of its future. It will incorporate proposals from the edge of contemporary research.
It is key to this project that this fiction be optimistic and inspiring. Discourse around the climate crisis is understandably often frightening and can leave many feeling unhopeful. Actions towards protecting the planet can seem like a drop in the sea. I will use fiction to inspire readers to create a new world rather than desperately try to save the remains of our current one. Fiction has the amazing power to inject hope into its reader. Hope can be a wonderful motivator. It gives us the courage to try - to act. That is what I want to achieve with this project.