Connecting with International Neighbourhood Street projects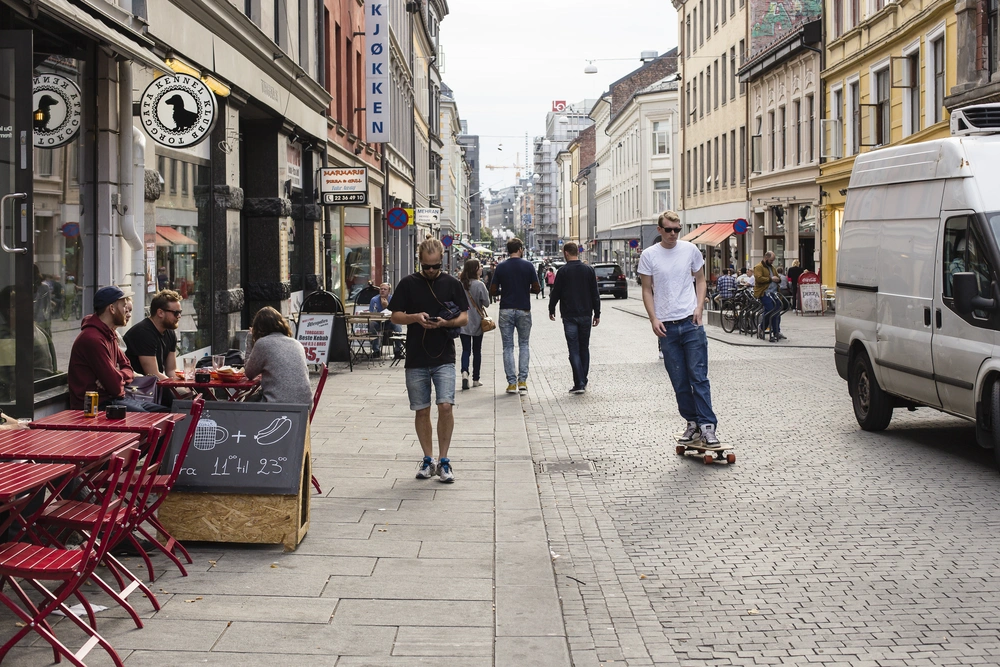 2 — 15 May 2023
---
Talk
Workshop
Intervention
Research
Oslo
Organised by: Oslo Architecture Triennale
---
With the Neighbourhood Streets and Mobility CAMP, the Triennale aims to develop and further deepen some themes that were in discussion during the 2022 edition: Mission Neighbourhood – (Re)forming Communities, which spotlighted neighbourhood as a place and horizon for rethinking our cities. In 2023 we will zoom into the scale of the streets and address the infrastructural, physical, social, cultural and sustainable dimensions of this urban typology.
Collaboration with LINA fellows
In 2023 the Oslo Architecture Triennale invited three LINA Fellow collectives to develop a project and contribute to a roundtable conversation exploring the theme of Neighbourhood Streets. Furthering the discussions raised with the 2022 edition Mission Neighbourhood – (Re)forming Communities, the Lina Fellows will focus on the scale of the streets working with a specific case study from their own city context. The proposals will reflect upon, discuss, and suggest possible new ways of organization, occupation and (re)design, which contribute to forming more sustainable, diverse and inclusive communities. The project will be presented digitally through the Triennale platforms, and in a roundtable session in Oslo in Spring 2023.
The selected Lina Fellows in 2023 are Meriem Chabani, Palace of Un/Learning, and Filter Café Filtré – Atelier.
Related projects