Forecast Festival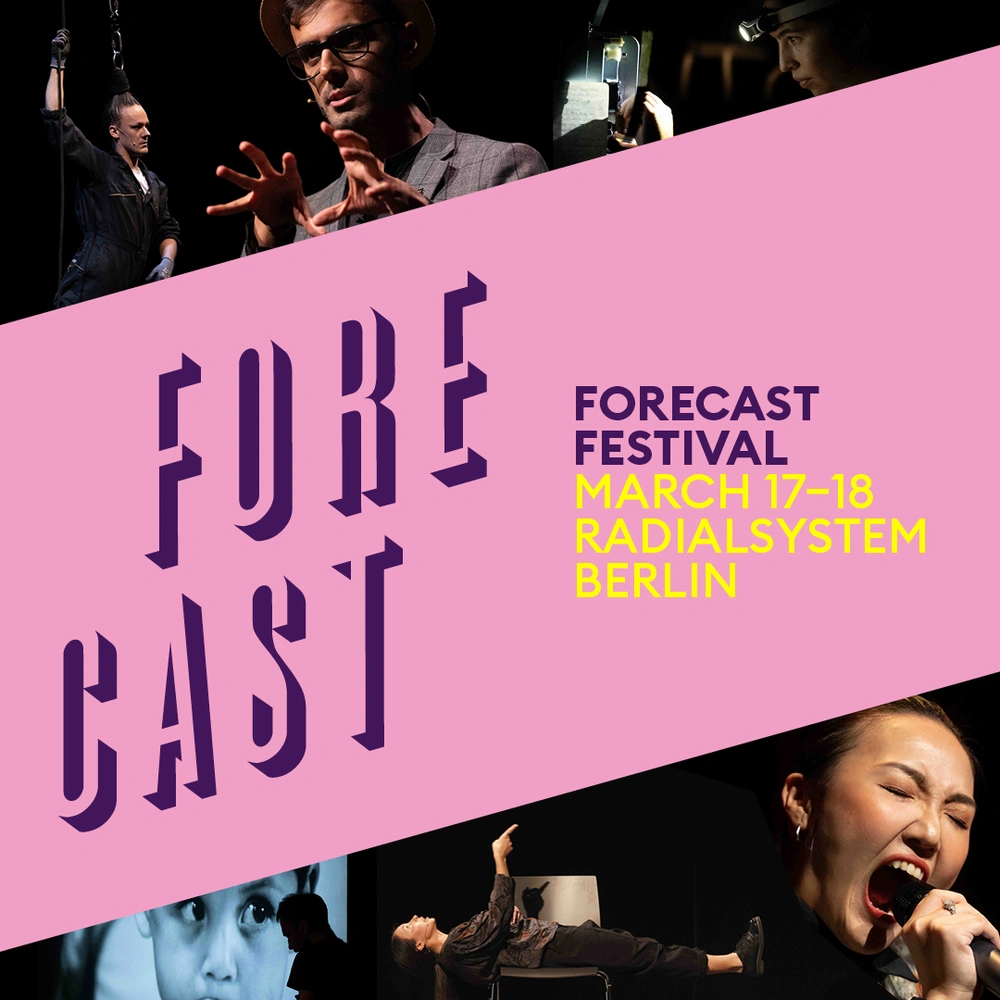 17 — 18 Mar 2023
---
Radialsystem, Berlin, Germany
Organised by: Forecast
---
The 2022-23 edition of Forecast's mentorship program will culminate in a two-day festival at Radialsystem on March 17–18. The entire venue will be activated through boundary-pushing contributions by the mentors and mentees including stand-up comedy, deconstructed magic, immersive explorations in moving images, and vocal experimentations. Experience new projects by artists, performers, filmmakers, and creative thinkers as they get their world premiere at the Forecast Festival.
Collaboration with LINA fellows
LINA Fellows Studio Inscape and Tevi Allan Mensah have been invited by Forecast to engage in transdisciplinary thinking and transcultural collaboration through knowledge exchange within the framework of the Forecast Festival. In addition to meeting and experiencing the creative processed of international experts and creative practitioners, the LINA Fellows will share insights into their own practices through workshops created especially for the context of Forecast and its venue, Radialsystem.
Studio Inscape, Gestures of Maintenance—A workshop on networked thinking
Trained as architects and urbanists, the members of Rotterdam-based Studio Inscape aim to translate eco-philosophical theory into practice within the built environment. Participants in this workshop will consider spatial arrangements, power relations, and possible future scenarios.
Tevi Allan Mensah Borderline Investigations—A walk on the edge
Architect and visual artist Tevi Allan Mensah invites participants to reflect together on the new narratives of tomorrow through a fundamental act: a walk. This tour will explore the former Berlin Wall territory and its surroundings near Radialsystem to contemplate on the margins as areas of potential for change. During the workshop preceding the walk, participants will prepare archetypes such as traveling structures, flags, and banners to accompany the odd procession while discussing borders, past and present.
Related projects