Gestures of Care – Thinking Through Networks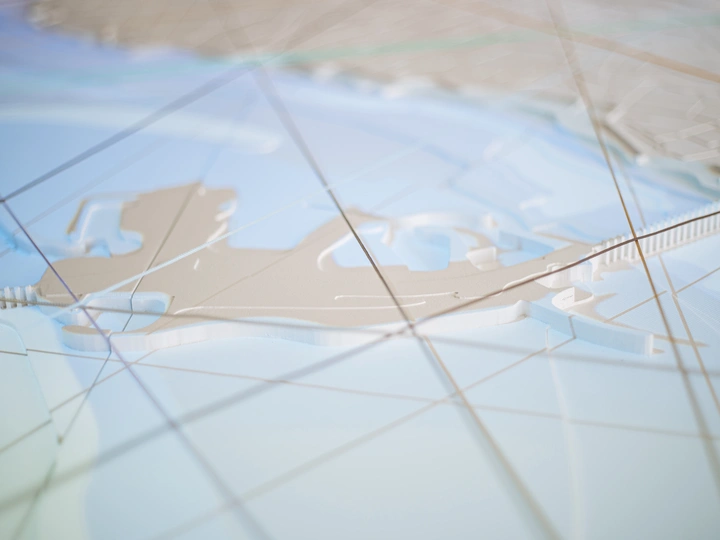 We work on a research design basis by which we introduce non-human actors into a democratic arena and plea for inclusive and integral design decisions
---
Studio Inscape
Zeeland province /The Netherlands
Links
Team members
Eileen Stornebrink
Willie Vogel
Charlotte von Meijenfeldt
Field of work
Architecture, Ecology, Research
Project category
Raising awareness
Project submitted
2022
Studio Inscape was founded by Charlotte von Meijenveldt, Willie Vogel and Eileen Stornebrink in 2018 prior to graduating from the Delft University of Technology in 2020. We are experienced in designing spatial strategies, installations and experiences that focus on human-non-human interactions. Trained as architects and urbanists, we aim to translate eco-philosophical theory to practice within the built environment. In doing so we enjoy working collectively.
---
In our work we explore how networkthinking and ecological thinking (especially The Three Ecologies from Felix Guattari) can influence spatial design. The main project in which we researched this is Oosterschelde Negotiations. In this seriousgame we bring humans and non-humans around the table and let them talk about the future of their landscape in relation to pressing climatical challenges. The serious game is inspired by the French philosopher Bruno Latour and his concept of a Parliament of Things. By taking everything to be a "thing" or an "actant" we place humans on equal footing with their environment. Without this hierarchy we create a novel politico-environmental sensibility which sheds new light on our democratic system. Rather than enforcing human perspectives upon our environment The Parliament of the Oosterschelde invites non-humans to the table and gives them an equal voice. We developed workshops in relation to the concept of network thinking. For example in relation the Amstelpark, Amsterdam. Here we invited visitors to get into the skin of important actors of the park. Not all actors who use or maintain the park are visible. Yet, we are entangled with our multispecies environment in multiple ways. This exploration helps us to listen to the non-human voices and hopefully to set up careful maintenance practices. The workshop experiments with an expansion of the political systems and provides ground to negotiate with non-humans. Without a measured outcome gestures of maintenance are displayed/explored.
Our work is always philosophical grounded and aims to be inclusive and integral. The fact that design is a political act has been brought to the fore in most of our work. Until now we have focussed on mainly on living beings, but slowly we are moving towards the non-living actors and trying to involve them in strategic works related to circularity and resource awareness (projects we cannot mention yet but are under construction).
Fellow
Related events