Architecture of Cure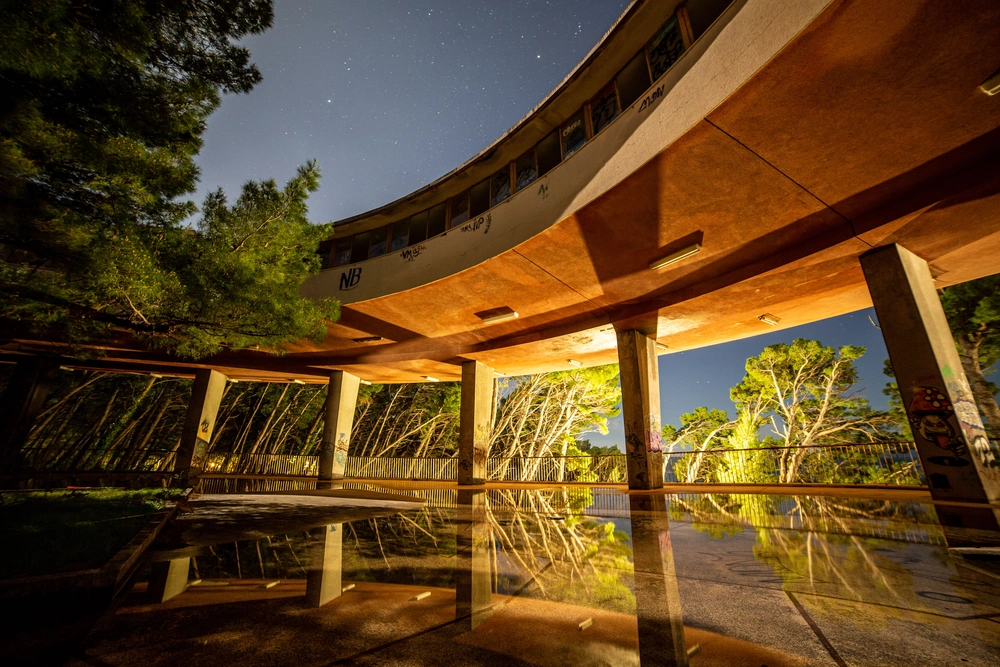 Apr — May 2024
---
Children's Health Resort, Krvavica, near Makarska, Croatia
---
The DAI-SAI Architecture of Cure programme continues the exploration of critical architectural heritage, depletion of human communities in relation to abandoned architecture, and transformation of both material and immaterial environments from "spaces of a common disease" into places of "common healing". The programme already started in 2023, under the title From Care to Cure and Back, focusing on The Children's Maritime Health Resort of Military Insured Persons, an architectural masterpiece built by the enigmatic Croatian architect Rikard Marasović in 1965, and communities around it. After investigating the mentioned architecture with a different imagination of sociality and spatiality through the medium of film, Architecture of Cure will bring together a "summer school" of invited LINA fellows, international experts and local community. The existing production of knowledge on The Children's Health Resort of Military will be joined with the new experimental practices of in-situ reactions to the environment in forms of art installations, peripatetic storytelling and assembly meetings, with the emphasis being put on redefining collectivity, performativity and materiality. The Architecture of Cure contributes to more sustainable architectural practices, and the local communities, in creation of a kaleidoscope of fiction about the society that created the health resort, and the imaginable new collectivities, that could govern it in future by transformation of all stages of "architecture's illness" – with great affection and empathy.
What we look for in LINA fellows
Fellows proficient or interested in artistic research, installation and performance art, community art.