Soft Rubble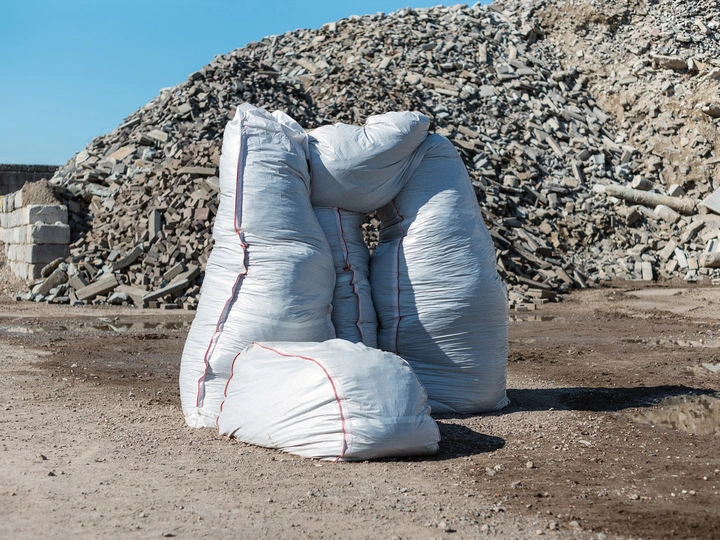 Soft Rubble is a textile construction system made of large-scale bags repurposing construction waste to make urban furnitures and spatial structures
---
Studio Charly Blödel
Rotterdam (NL)
Links
Field of work
Architecture, Design, Research
Project category
Raising awareness
Project submitted
2022
Charly Blödel (1992, DE) is an interdisciplinary designer and researcher currently living and working in Rotterdam. In the ongoing project Soft Rubble, which she began during her master studies in Social Design at the Design Academy Eindhoven, she explores the social and ecological impact of built structures, focusing on waste and material culture in the context of the climate crisis. She teaches at the Willem de Kooning Academy in Rotterdam.
---
Construction waste is one of the world's largest waste streams to-date. Building rubble is mainly downcycled in the construction of roads, the backfilling of exhausted quarries and other landscaping processes. How does valuable raw matter that was initially extracted at great environmental and social cost become worthless waste? And how can you potentially provide a discarded waste material with a new value?
Soft Rubble is a textile construction system consisting of differently shaped tarpaulin bags with a height of up to 3 metres. In a manual filling process, these reusable textile elements are filled with crushed building rubble to form rigid yet flexible furnitures and wall elements. Any number of bag-modules can be combined and filled to create a variety of spatial configurations and urban furnitures, site-specific to local context and materiality.
Soft Rubble constructs, as for instance the urban furniture family KLUTZ for the Architecture Week 2022 in Basel, is built in collaborative building workshops. In these construction workshops supervised by Charly Blödel, the designer of Soft Rubble, participants meet the porous material with their own hands and bodies. They learn about the material properties and how to build with and make use of building rubble. This way participants develop a sense of value for this often discarded material. Through the engagement of participants in the workshops, Soft Rubble becomes a tool of activation to engage with the changing value of the matter that our built surroundings are made off.
When empty, Soft Rubble travels lightly along the diverse corners of a city. In these varies contexts, Soft Rubble investigates what the urban landscape is made of, on the basis of the ever-changing contents of the bag. In her ongoing research, Charly Blödel travels alongside Soft Rubble to map contemporary material landscapes of urban environments and locate urban quarries for new potential building materials such as building rubble.
Related events