Culture in Residency: Adaptive Reuse and Material Experimentation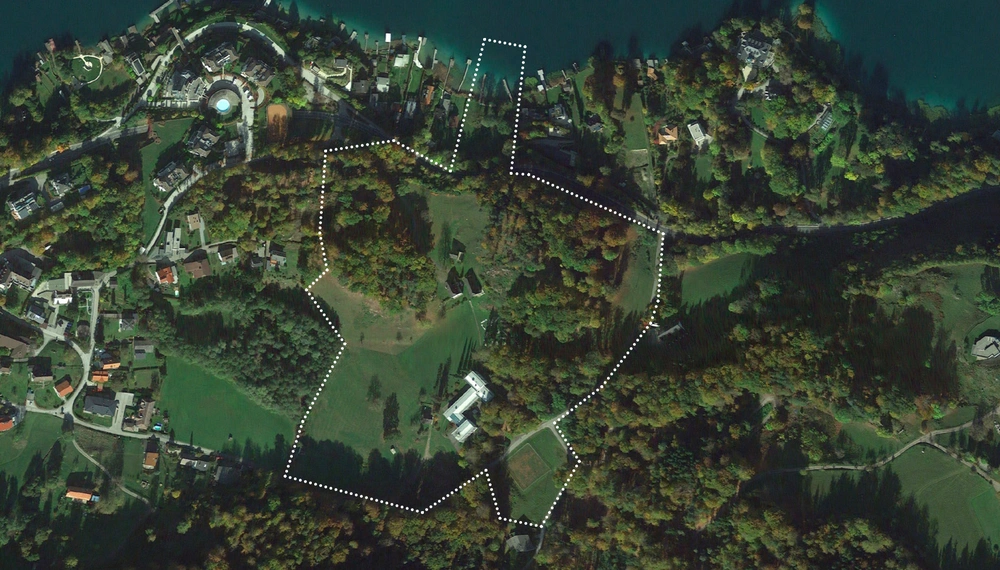 1 Nov 2022 — 31 May 2023
---
Exhibition
Workshop
Lecture
Vienna, Arles, Sekirn am Wörthersee
Organised by: TU Wien Gebäudelehre und Entwerfen
---
Project description
LINA fellows are invited to lead a hands-on workshop that explores experimental regenerative design practices using locally-specific materials, such as earth and wood, found in the region of Wörthersee.
Known for its prominence among Austrian lakes, 83% of Wörthersee's shores are closed off by private developments. One of the remaining plots with potential public access to the lake is the Vienna Boys Choir campus located in Sekirn, Wörthersee.
The eight-hectare plot is used by the choir in the summer and remains unused for the rest of the year. Their ambition is to keep the plot for future generations of the choir as well as to open it up to the general public for all-year-round cultural activities.
The slowly deteriorating existing buildings on-site offer a testing ground for radical strategies of adaptive reuse through local resources and material waste streams.
Timeline:
January 2023: Fellows will present their ongoing research at a public lecture at TU Vienna.
April 2023: Fellows will participate in an excursion to Atelier LUMA, LUMA Arles (FR).
May 2023: Fellows will develop and lead a 10-day Hands-On Workshop in Sekirn with students from TU Vienna.
September 2023: Results of the workshop will be published, discussed and exhibited at Vienna Design Week 2023.