Georgian Railways: How Trains Can Remake a Country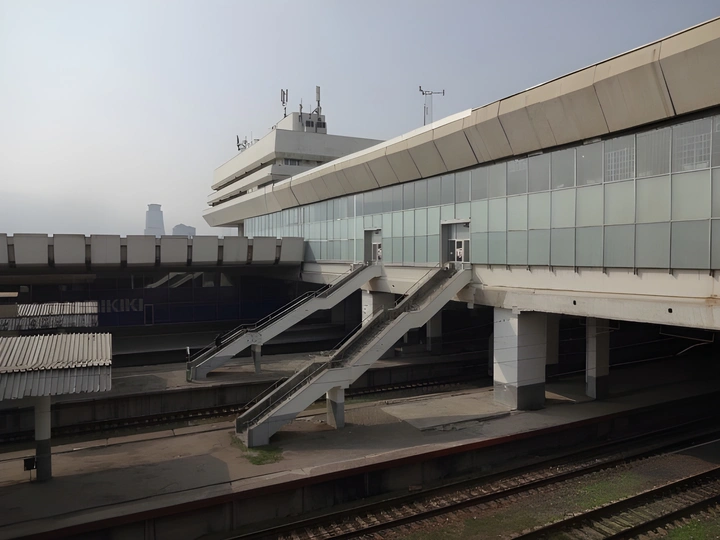 The project researches how the revival of neglected passenger railways can contribute to the sustainable development of Georgia's urban centers.
---
George Guledani
Tbilisi, Georgia
Links
Team members
George Guledani
Field of work
Urban planning, Multimedia, Film, Photography, Research
Project category
Sustainable mobility
Project submitted
2023
Media producer and a writer from Tbilisi with a distinct interest in contemporary urban design and photography.
Worked on various media projects in major television, print, and radio outlets in Georgia. One of them was production of documentary series on contemporary Georgian urban developments which aired on Maestro TV in 2015, with 10 episodes on challenges in Georgian urban development - such as masterplan development for the capital city, waste management, public green spaces, and recreation, transportation, etc. These topics sparked discussion among professional urbanists and raised public awareness of the correct approach to the challenges in various aspects of local urban development.
Aside from documentaries, also interested in urban photography, while documenting its important developments and changes for about 20 years.
Has a master's degree in journalism and mass communication from Ohio University. Is well acquainted with organizations, teams, and individual professionals in the Georgian urban and architectural field, which helped him produce comprehensive media products on urbanism, including the above-mentioned documentary series, as well as published articles on various related topics.
---
Despite having an extensive railway network from the Soviet era, the system has been neglected, leading to reduced routes and a deteriorating quality of service. As a consequence, individuals opt for private cars, causing increased emissions, traffic congestion, and wasteful resource utilization. Meanwhile, those who cannot afford private transportation are left with inadequate and unsafe options, such as old minibusses. This research project will explore the potential impact of reviving regional railways on sustainable development, emissions reduction, and enhanced quality of life for both urban and rural populations in Georgia.
Objectives:
-Assessing the Current State of Local Railways: condition of infrastructure, operational capacity, and passenger demand.
-Evaluation of the Environmental and Socio-economic Impact: comparing the environmental impact of rail transportation with private car/minibusses usage.
-Exploration of the Benefits of railway revival: Reduced emissions, alleviated traffic congestion, and efficient resource management. Provision of better mobility choices for regional communities. Raising the standard of living in smaller towns, which can contribute to the decentralization of population and resources between the capital and smaller towns.
Methodology: The research will employ a mixed-method approach, combining quantitative data analysis and qualitative research. Data on the current railway system, transportation patterns, and emission levels will be collected through surveys, interviews, and official reports. Economic assessments will be conducted using cost-benefit analyses to evaluate the financial viability of the railway revival project.
The outcomes of the research project will be disseminated through both a comprehensive publication and a documentary film. These mediums will serve to raise awareness for a greener and more equitable transportation future in Georgia and the overall benefits of regional railway revival.
Fellow