Global Local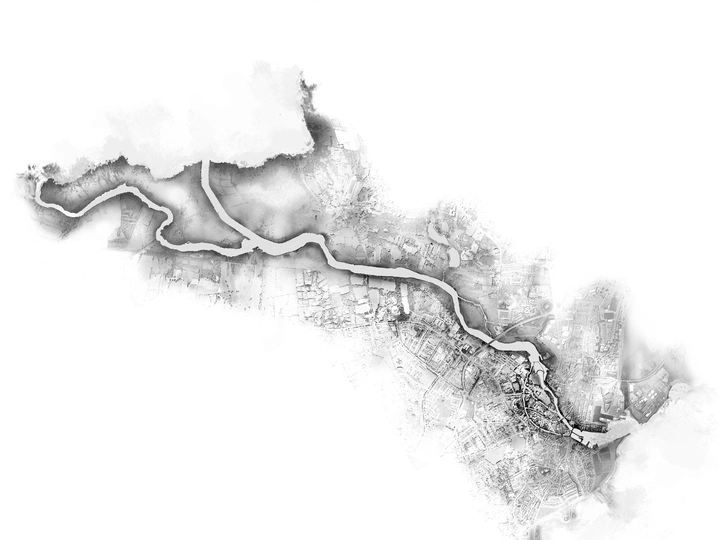 Connecting knowledge and place to empower a sustainable future
---
Róisín Cahill
Galway, Ireland
Links
Field of work
Architecture, Urban planning, Research
Project category
Raising awareness
Project submitted
2022
Róisín Cahill is an architectural researcher at a commercial architecture practice in Dublin, Ireland. She has a B.Arch & graduated with a MSc in Urban Design and Planning in 2021. Róisín is interested in climate conscious policy and innovations to aid the built environment's transition to zero emissions. She is a member of the IAF Graduate Panel & Emerging Writers Panel. Róisin has published writing in Architecture Ireland and is a co-founder of an online architecture engagement platform.
---
The world has never been better connected. Access to an infinite constellation of information sits in our pockets. A numbing deluge of data. In response, the information is curated by our social circles, professions, locations & internet usage. The result, we can happily exist in well informed silos disconnected from locality. To achieve the goals of the European Green Deal we must unite the power of the global knowledge network & the opportunities of locality to shape a sustainable inclusive future.
'Global Local' removes the obstacles of space & time from the global knowledge network to highlight the potential of existing knowledge as a tool for sustainability. 'Global Local' is a series of fictional case studies that reimagines real projects from across the world, abstracted from location and collaged in one place. It is an optimistic narrative encouraging cross disciplinary collaboration as we build an inclusive sustainable future. The series draws on the key learnings of realised projects, & imagines how the insights viewed through the place specific lens of locality could empower the transition to a zero emission circular future.
E.g.narrative:
Setting: Galway City, Ireland - Civic services & industry migrate to the suburbs as flooding increases
Quest: To re-orientate the city to the value of its built & unbuilt environment in order to strengthen place attachment & build a circular economy
Narrative: A collection of projects from a range of locations, times & disciplines are reimagine as if they were implemented in Galway to address the socio-economic obstacles hindering a sustainable future;
The repopulation of a river bed biome in Settle to reduce flooding (Ecology, Biology, Climate Mitigation)
The hydro powered industry of 1800s Galway (Heritage, Placemaking, Architecture) & micro-hydro advances (Technology)
The +CityxChange blocks of Limerick (Governance, Architecture)
Infill construction to achieve population threshold of 15 minute city
Related events