Roadside Greenery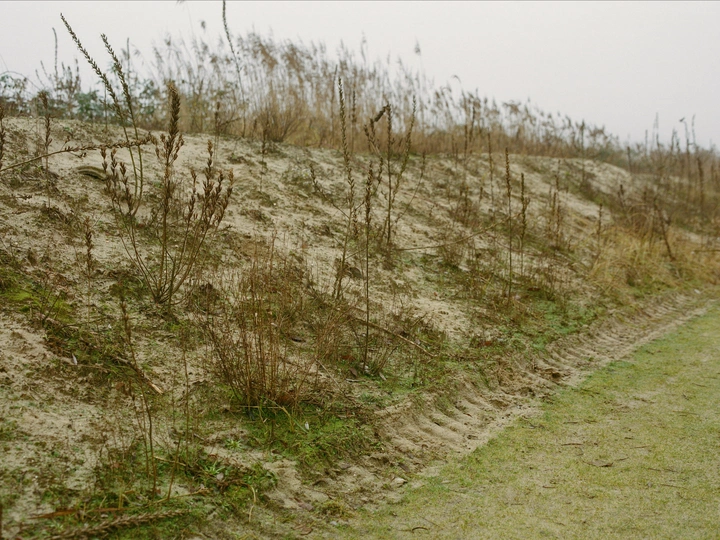 A short film about the ephemeral landscape of a construction site.
---
Jonathan Steiger
Amsterdam, Netherlands
Links
Field of work
Visual Art, Film, Research
Project category
Raising awareness
Project submitted
2022
Jonathan Steiger (*1997 in St.Gallen CH) is an artist living and working in Amsterdam. With a wide-ranging approach that includes video, sculpture and writing; he works on the topics of landscape, aesthetics and urbanism. He holds a BA in Fine Arts from the Zurich University of the Arts and is currently part of the Studio for Immediate Spaces at the Sandberg Instituut / Gerrit Rietveld Academie in Amsterdam.
---
Roadside Greenery is a short film about the ephemeral landscape that has emerged during the construction of Amsterdam's motorway ring. By taking a different path in history and imagining an eternal construction site, it explores the ecological, social and aesthetic potential of a landscape in constant transition. As building cities and infrastructure will never come to an end, the film invites to not only think of space after construction, but rather to consider the space during construction.
The construction site of the motorway serves as a parable for a planet that has to endure continual human intervention, and where plants and animals have to adapt to an ever-changing reality. The film pleads for a new ecology of the in-between, rejects any notion of a static environment and puts hope on life's capacity for constant renewal.
Fellow
Related events