Re-Function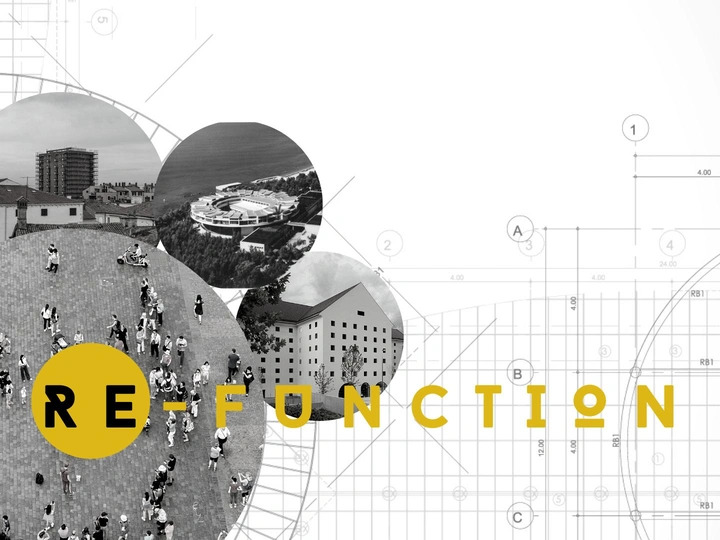 The documentary series presents modernist buildings, their temporary content and possibilities for newly created spaces for the public.
---
Rebeka Bratož Gornik
Ljubljana, Slovenia
Links
Field of work
Architecture, Film, Research
Project category
Renovation
Project submitted
2022
Rebeka Bratož Gornik is an independent visual researcher and producer focused on documentaries in the field of architecture, social issues and anthropology. As a freelance researcher she is evolving in creative research practices.
Her films was presented at different national and international film festivals such as Isola Cinema and 38th Piran days of Architecture. As a student she attended architecture festival Bauhaus Radical with a project Tomoshaus.
---
When understanding relationships in the built environment, it is important to understand the consumption of its users. This creates a new context of mainly abandoned and unused spaces, which, in connection with new relationships, creates different possibilities for temporary use and thus also new social content of the space (placemaking). The concept of the cultivation project creates awareness of the environment and strengthens responsibility towards the community.
How does the attitude towards empty modernist architects differ in various locations and how the perception of the built environment is influenced by the historical context, what creates the opinion of the community and how the community and experts together develop the potential of the object. As part of the project, three short documentary films of 15 minutes will be produced. The goal of the project is primarily to strengthen responsibility for space and empower the community. Temporary use is a new way of perceiving architecture on a planet that does not have unlimited natural resources. Through the revitalization and temporary use of abandoned spaces, we explore the practices of responsible urban planning. To step forward to repurpose these massive buildings we must rethink society, new purposes, and new revolutions, which means an interdisciplinary approach nowadays. The documentary series RE-FUNCTION deals with (abandoned) modernist buildings, their temporary contents and newly created spaces for the public. In the documentary series we will research and collect how different European cities cope with empty or abandoned modernist buildings. We will choose 3 buildings in Slovenia (Ljubljana, Slovenia - Cukrarna, Koper, Slovenia - Tomos skyscraper) and Croatia (Krvavica, Croatia - Children's resort), and research them through film. The project will last one year starting with Tomos skyscraper and is ongoing.
Dissemination via various online platforms (LINA).
Fellow
Related events