Future Foodscapes Research Unit — FFRU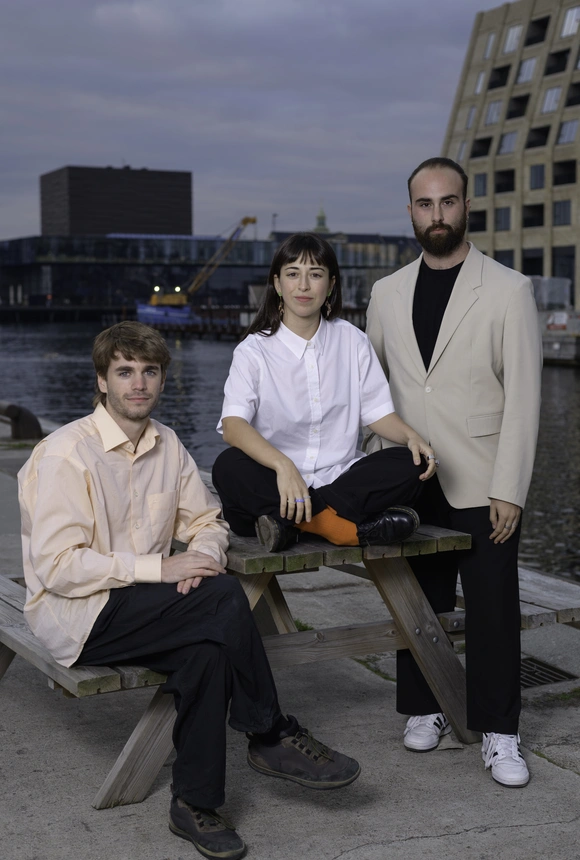 ---
Venice, Italy
2023
Team
Future Foodscapes Research Unit — FFRU
Team members
Marcia Belén Ardiles
Eduardo Castillo-Vinuesa
Irene Domínguez Serrano
Mireia Figueras Cortés
Polina Filimonova
Claudia López García
Pedro Sanguino Vallejo
Anastasia Sinitsyna
Carlo Udina
Links
The FFRU is a collective and a platform focused on rethinking the future of the planetary food system. It explores the food system's relationship with the built and natural environments, the role of technology and policy in future agri-food models, and how art, architecture, and culture contribute to its transformation.
Functioning as an Open Research Platform, the FFRU is composed of many members and agents with different levels of involvement. Its core consists of eight interdisciplinary researchers from various backgrounds: Eduardo Castillo-Vinuesa, Carlo Udina, Mireia Figueras Cortés, Marcia Belén Ardiles, Irene Domínguez Serrano, Pedro Sanguino, Claudia López García, Anastasia Sinitsyna.
This core is connected to a growing community of experts and institutions that support the unit's work and research. Among these experts are Uriel Fogué, Guillermo Fernández Abascal, Manijeh Verghese, Gilda Zazzara, Hannah Landecker, and Lavinia Maddaluno, and institutions such as TBA 21 Academy, the European Climate Foundation, and Medialab Matadero.
Currently, the FFRU is based in Venice, working within the context of the Foodscapes project, hosted by the Spanish Pavilion at the Venice Architecture Biennale, in collaboration with TBA21 and the European Climate Foundation.
At a time when energy issues are more relevant than ever, food remains in the background. Yet the way we produce, distribute, and consume food mobilizes our societies, shapes our metropolises, and transforms our geographies more radically than any other energy source.The FFRU looks at the potential impact of reshaping the food system as an architectural endeavor. In a world where the molecular is tectonic, and where every bite we take reverberates across the planet, now more than ever, we must redesign it with its ecosystemic implications in mind, aiming to create a more sustainable, equitable, and resilient future.
---
Related project