Driving the Human: Seven Approaches to Eco-Social Renewal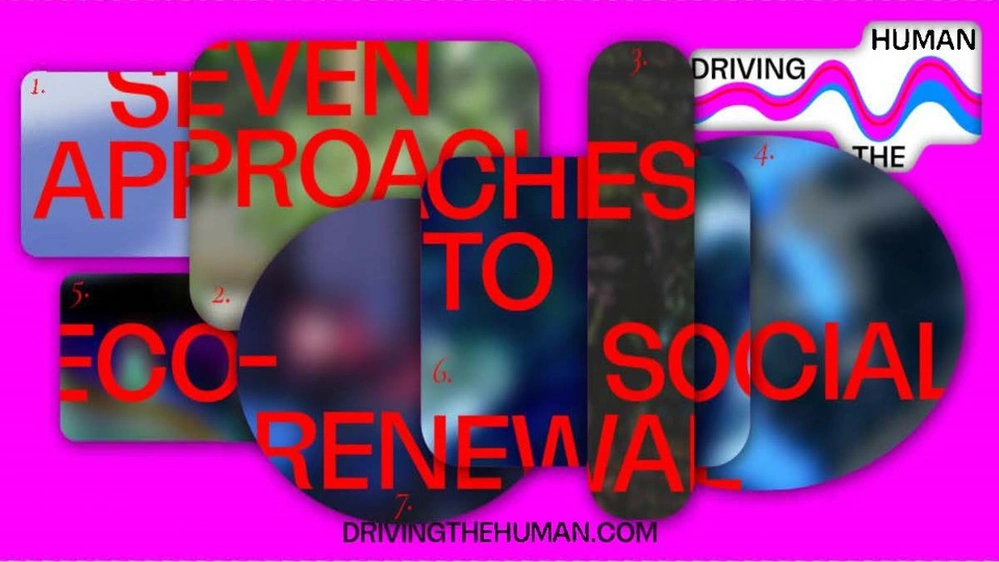 25 Nov — 27 Jul 2022
---
Berlin
Organised by: Forecast Berlin
---
From 2020 to 2023, the scientific and artistic collaboration Driving the Human is to become a catalyst for experimentation, shaping sustainable and collective futures that combine science, technology, and the arts in a transdisciplinary and collaborative approach. Jointly led by four partner institutions – acatech, National Academy of Science and Engineering; the mentorship programme Forecast; the Karlsruhe University of Arts and Design; and ZKM | Center for Art and Media Karlsruhe – Driving the Human will produce seven tangible prototypes responding to complex contemporary scenarios, relying on an expanded expert and knowledge network.
The community of participants, experts, and the larger audience that Driving the Human brings together will explore diverse phenomena such as the social impact of global warming, energy cycles and technology-driven disruptions, the impact of collective decision-making, and contemporary processes of exchanging values and objects. The results of these explorations will deploy strategies for action in the form of physical experiences, with a strong individual and collective impact. Ultimately, they will create tools that enable new ways of envisioning and inhabiting the world.
As part of the LINA, Driving the Human will invite selected fellows to participate in the exchange of ideas and knowledge as part of the initiative's public events and presentations. The next public presentation of the project will take place November 25-27, 2022, in Berlin.