Urban Mythologies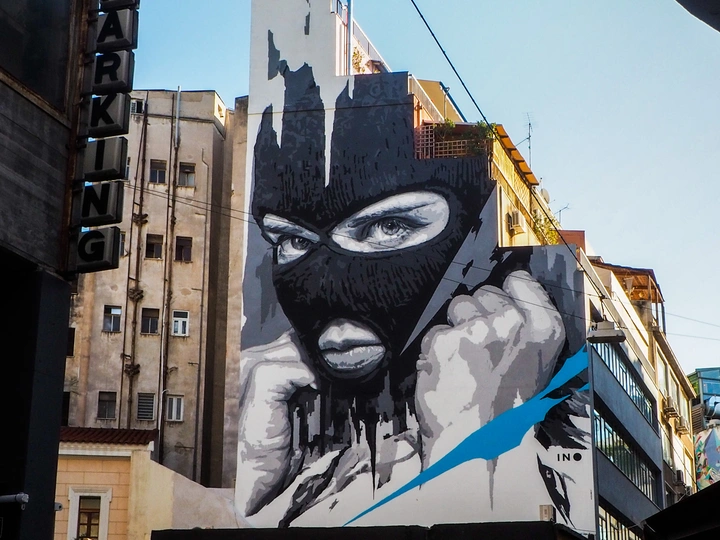 Through local narratives, Urban Mythologies aims to reveal and raise awareness of otherwise invisible socio-spatial issues.
---
Francesca Cocchiara / Sergios Strigklogiannis
Athens, Greece (and two or more European cities).
Links
Team members
Francesca Cocchiara
Sergios Strigklogiannis
Field of work
Architecture, Research
Project category
Raising awareness
Project submitted
2022
Francesca Cocchiara is an architect from Cagliari, Italy. As an independent researcher she has developed a strong interest in how people shape their own environment and vice versa.
Sergios Strigklogiannis is an architect from Rhodos, Greece and researcher at the National Technical University of Athens focusing on the urban commons and participatory urbanism.
---
The idea of Urban Mythologies started in Athens, a city where history, myths, but also critical urban issues coexist. Through myths, the intent is to explore some of the most pressing urban problems, on the belief that narratives help reveal and understand complex contemporary urban realities and diverse imaginaries.
Urban Mythologies consist of three main elements: a) the urban issues that will be analyzed and highlighted; b) the appropriate references to provide the theoretical framework to explore and understand the urban issues; c) the local myths and narratives, which would offer the tools to narrate the urban issues.
The urban issues that the publication aims to highlight concern, among others: the spatial manifestations of urban poverty, gentrification, touristification, everyday life struggles in the city, spatial injustice and the threats of urban commons.
The urban myths of each city are perceived in a broader sense and can be actual mythology of the city, tales or stories, urban narratives (dominant or bottom-up), and also collective imaginaries of urban geographies.
Ultimately, the proposed writing grant aims to become a broader project that concerns the creation of an Atlas of Urban Mythologies, in which urban issues of different cities are associated with myths and tales. The Atlas is imagined as an experimental collection of short texts and images in form of chapters, each one revealing a different urban issue, otherwise invisible, and narrating it through the city's untold stories.
Fellow
Related events