DOING.pt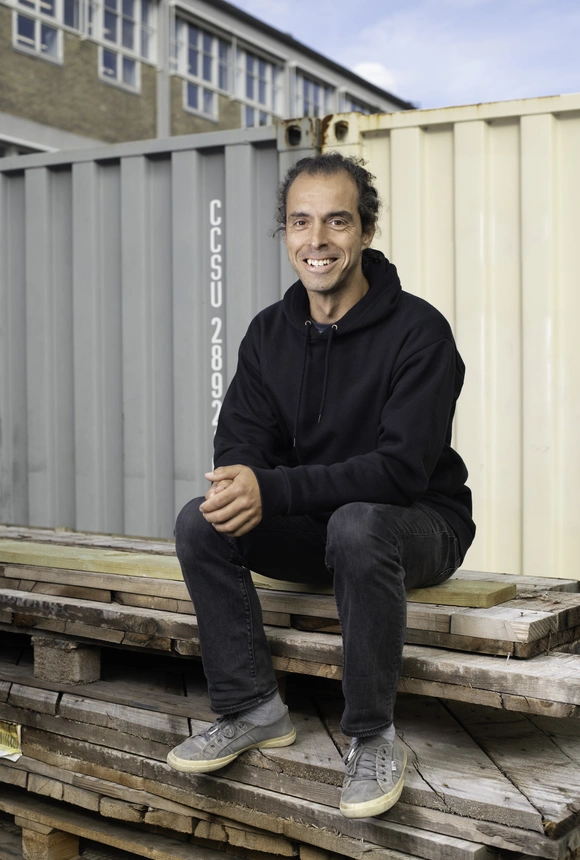 ---
Viseu, Portugal
2023
Team
DOING.pt
Team members
Tiago Lopes
Joana Marques
Luis Seixas
Nuno Vasconcelos
Links
I'm Nuno Vasconcelos, a Portuguese freelancer architect, working with existing logistics and streams of waste materials/resources (earth excavations, demolitions, quarries waste, by-products industry…), in order to produce practical work (material research, logistics, and production) to answer the specify needs of a project.
From this practice I founded DOING.pt, to develop projects and ideas, working with different teams, focused on the circularity of resources and waste materials from urban context. It, results mainly in projects that pursuit sustainability (environmental, social and economical). Experimenting, testing and developing material solutions (mainly for raw earth construction). Creating circular chains on the logistics and the production, as well on the use of the material, working closely with local stakeholders.
I have been collaborating as well with different institutions on education level:
- since 2021, Royal Academy of fine Arts Antwerp, Belgium, within Expanding Academy (student assistance with Otobong Nkanga, and leading workshop);
- since 2021, Earth Laboratory from Oficinas do Convento Association in Montemor-o-novo, Portugal (educational program and leading workshops).
- 2020, GropiusBau Museum in Berlin, Germany (running during 6 months a workshop room for research on material resources from Berlin, integrated on Otobong Nkanga´s solo exhibition);
- 2019, BC-Materials.org, (research on earth excavations and demolitions resources in Berlin, logistic and production for earth materials workshop);
- 2015, 2017, 2018, "Jardins Efémeros" Multidisciplinary Arts Festival in Viseu, Portugal (under-used public spaces installations, questioning sustainability and social issues)
After living for 8 years in Berlin, where I developed my on research about earth construction (among others, Lehmbauwerk.de; Base Habitat summer school; XII World Congress on earth Architecture Lyon 2016...), I am based now in Portugal since 2021.
---
Related project